It's time to sign up for Cooking Camp!
UPDATE: Session 1 has gone virtual!
June 15-19, 2020
Monday – Friday, 2pm-5pm [On Zoom]
Recommended Age Range: Rising 3rd – 6th Graders
$195 per camper
$75 Sibling rate
(Flexible age range for siblings, as long as camper has parent/sibling support/supervision)
Campers will cook both a dinner and dessert every day and create fun art projects.
LOGISTICS
I will send you a grocery list approximately 7 days before camp begins. You will need to buy the groceries but I will supply any difficult to find ingredients and the art project materials. It is important to register as early as possible so that I may order and deliver your art supplies. I apologize for the relatively short registration window, due to the continually changing situation.
Kosher Cooking Camp covers two gap weeks:
Session One, June 15-19, 2020 (The week after Berman Hebrew Academy and CESJDS end school)
Session Two, Aug 10-14, 2020 (2-3 weeks before most schools start)
You may sign up for one or both weeks.
Early Bird: Register before March 1, 2020 to pay last year's rate of $350. After that, the 2020 price is $395.
Register now because both sessions ALWAYS sell out!
Email natasha@JewsEatVeggies.com for questions.
Allergy note: We WILL be using peanuts, tree nuts and sesame. All recipes are plant-based.
Workshops
Workshop Topic Choices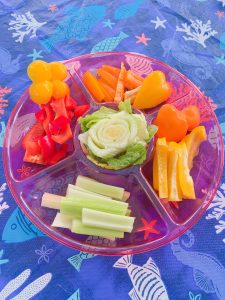 Fruit Funshops: Fruit and Veggie Art, Platters
Superfood Snacks
Plant-Based Desserts
15 Minute Meals
"Help! My Kid is a Vegetarian (or Vegan)!"
Plant-Based Substitutions
Chinese Food Shabbat in an Hour
Nutritious and Delicious Snacks and Smoothies
Cooking for College Students and New Graduates
I've led workshops for: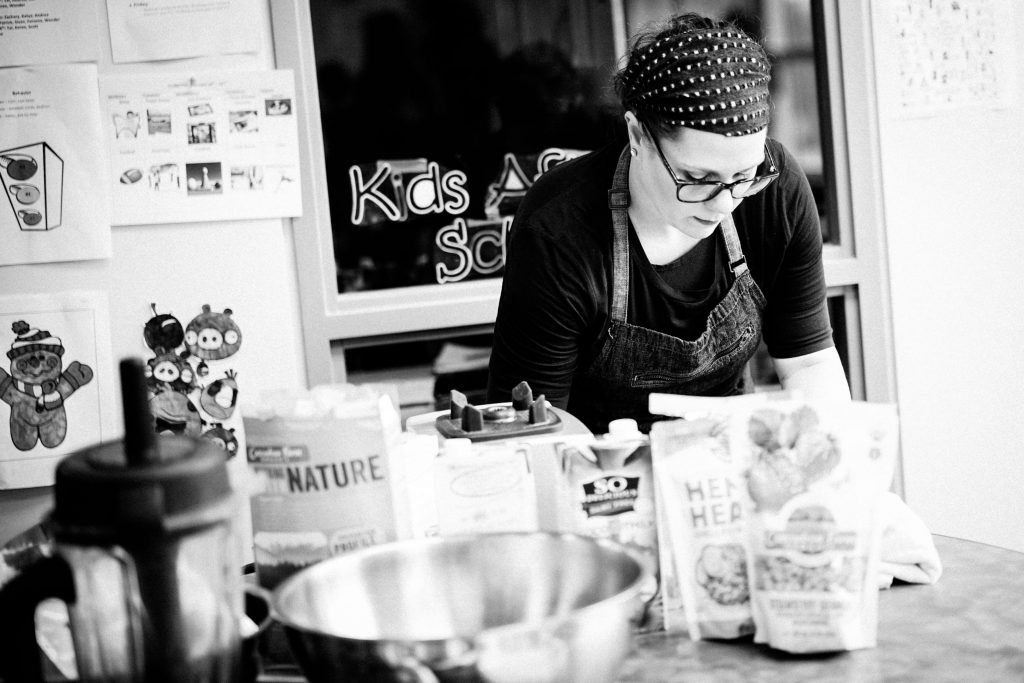 Hazon Food Conference
Jewish Food Experience
PJ Library
Gan Israel Bethesda
Gan Israel Silver Spring
Berman Hebrew Academy
Uru Adventure Camp
Germantown Montessori Preschool
Chabad of Potomac Women's Circle
Chabad of Olney Hebrew School
The Jewish Federation of Greater Washington
Leisure World
Moti's Market
Bender JCC of Greater Washington
Friendship Circle of Maryland
Young Israel, Ezras Israel of Potomac
Beth Sholom Congregation and Talmud Torah
Preschool of the Arts
Endorsements
You make eating vegan so delicious it's easy! When I make any of your recipes I KNOW my kids will enjoy and not even realize it's meatless!
If my kids know that it's one of Natasha's recipes, they are always excited to try it!
I feel so good when I can feed my family and guests healthful, plant-based foods – and Natasha makes it easy!
'Vegan' sounds daunting and bland, but Natasha makes it fun and easy – and delicious!
Natasha helps incorporate more plants into your diet in a fun, nonjudgmental way!
Not only is your food delicious, when I use your recipes people who wouldn't on their own eat vegan can't believe it's vegan.
I wish I knew you when I was raising my kids. You are teaching a new generation of Jewish children how to eat ethically.
Natasha's meals are made up of the most beautiful colors and shapes. My kids (and I) were so happy to be eating a rainbow of colors that is so much more fun and creative than a regular plate of veggies!!
We absolutely love Natasha's fruit and veggie art funshop. Natasha is a gifted individual who is able to make the kids really excited about eating healthy food. The children love experimenting and playing with the fruit and veggies and most of all they can't wait to eat it. Natasha is extremely engaging and dynamic and has all the kids glued to her and carefully listening to what she's saying. The instructions are very clear and simple and fun for the kids to do. The workshops are very hands-on and multi-sensory. She chooses age-appropriate activities that are both cool and delicious! Our campers are always asking when it's fruit and veggie art time. This funshop is truly every parents' dream!
-Co-Director of Camp Gan Israel of Bethesda, Nechama Geisinsky
15-minute meals
I had a great time at Natasha's workshop! It was a fun "Girls' Night Out" and I learned about (and got to sample) yummy and healthy recipes and ideas for feeding the family and entertaining. I love Natasha's healthy revolution she's starting! That we as a community should eat better and take care of each other better by serving healthful foods at our homes and communal events.
Just this morning I packed a Cucumber Kabob for my daughter's lunch, an idea straight out of Natasha's workshop last week! I enjoyed the beautiful presentation, nutritious recipes, and the opportunity to "handle" (smell and taste) some new ingredients before shopping for them. It was a great night and perfectly in line with my goals for my family's eating. Thanks!

Camp Praise from Parents

She had the best week and is still talking about it!
I am ecstatic that my daughter will attend your camp again! She had such an amazing time and still talks about it.
Wow! My daughter said she had a blast – I can see why!
My daughter said EVERYTHING was delicious!
I am amazed by how enthusiastic and adventurous my "extremely picky eater" has been this week. Things she would not touch with a ten-foot pole in my house she came home raving about. [PS, her older siblings are not at all picky, so I have always been quite stymied by her – but apparently you have the magic touch]. :-)"
My son is learning a ton and really enjoying your camp!
My child loved the cooking camp! Thank you for creating such an amazing experience for all of them.
Wow, you made so many amazing, delicious and creative dishes, plus art work.
My son had a BLAST!
The girls are *loving* cooking camp. I can't believe how much you do with them! Daughter #3 has been inspired to do more cooking/food prep on her own. And one evening Daughter #1 made "Miss Natasha Cookies" with Daughter #3 – 100% on their own, no one else even allowed in the kitchen!
Natasha is awesome, creative, a great chef and so funny, not to mention fun!
Thank you for these newsletters! I love reading them! It is like I am going to camp vicariously thru the children!
My son has had a great week!! Again!! Thank U!
From Campers
This is the best food I've ever eaten.
I like eating delicious healthy food that I got to make myself!
It's healthy but just as good as the unhealthy versions.
This is the best camp. I'm coming back every year!
This has made me so much less of a picky eater. I want to try everything…and I like it.
It's really fun. I think was really cool to see the kids let out all their creativity. Mrs. Nadel really lets the kids be creative and give their input into the activities.