This post contains affiliate links.
To quote many Rabbis, "There's no such thing as a coincidence." So it was meant to be that the Fruit Funshop I created for a Girl Scout group today just happens to also be perfect for a light Shavuot night meal/healthy snack.
Shavuot is this Thursday. Many have the custom to eat a late meal and to stay awake while eating junk food. Of course I have a healthy vegan, make-ahead, alternative for you! There are three simple components to my Shavuot night easy vegan meal.
#1 My Famous Veggie Platter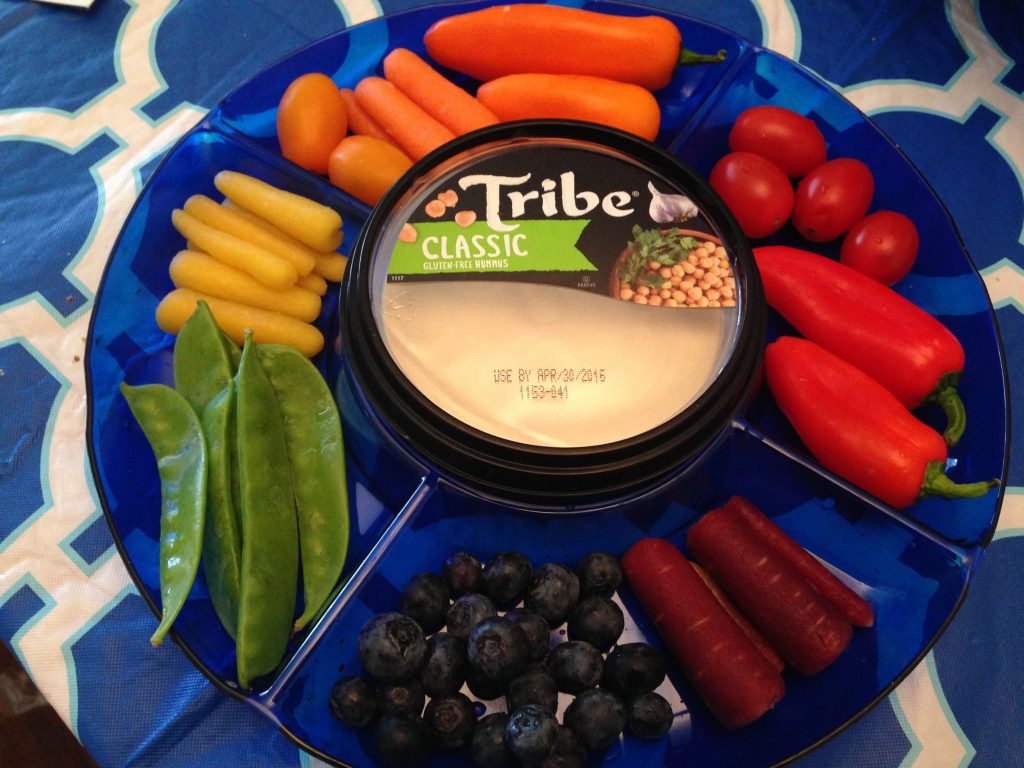 If you want to completely skip chopping, peeling or work of any kind, here is your grocery list:
1. Baby carrots (Rainbow for more fun!)
2. Baby peppers
3. Multicolored grape or cherry tomatoes
4. Snap Peas
5. Baby Cucumbers (The tiniest ones from Trader Joe's won't even need to be cut in half or spears).
These trays can be found at the dollar store or on Amazon. If you buy a bunch at once you can use them as hostess gifts.
#2 Two Ingredient Black Bean Dip
You can simply put hummus in the middle of your veggie platter or you can make my two-ingredient black bean dip and add some tortilla chips to your Shavuos night vegan smorgasbord. Here is your two-ingredient recipe: Take 1 can of black beans. Drain and rinse. Take one small jar salsa. Blend. (Use a small food processor or immersion blender). You're done. The Girl Scouts today were practically licking the bowl. If you want your child (or spouse!) to eat beans for health, this is your answer.
#3 Granola Bar Cookies
Finally, you'll find the recipe for my Granola Bar Cookies (and many other great vegan Shavuot recipes) in the Shamayim Shavuot Holiday Guide. Gluten-free, sugar-free (if you skip the chocolate chips), nut-free if you choose (skip the ground almonds and replace with more oats), but moist, sweet, and delicious… these are the answer to your late night snacking and lunch box dreams!
Enjoy this three part formula for easy vegan Shavuot make ahead recipes. Don't forget to check out all the recipes and resources in the Shamayim Shavuot Guide!