Thank you to everyone who attended the Healthy Family, Healthy You launch party at Chabad of Potomac! I hope you had as much fun as I did. And thank you to all of you who couldn't make it but have been ordering up a storm! (If you haven't gotten to it yet, go to Amazon or here to order a signed copy, personally delivered by moi!)
I could feel the Healthy Family, Healthy You community creating itself!
A number of you said you are concerned about your own community's culture of junk food as a reward – whether that's public school or shul. Let's speak further about specific situations and brainstorm ways to help, by phone or email. In addition, please visit my workshop page and see what might be most fun, effective and inspiring in one of your communities (we all have more than one). Whether you are interested in a workshop or not, I'm happy to brainstorm with you.
If you are on Facebook or Twitter, please join me there! If you aren't subscribed to my blog, please do! Please share your healthy ideas with me and with all the other Healthy Mama's.See fun pictures of the party below, along with an easy and impressive plan for your next party!
See the fun tools below. Create "fries" out of anything and feel free to keep them raw (I'm about to make purple carrot fries for afternoon carpool). Make shapes from your fruits and veggies and make spaghetti using zucchini and carrots.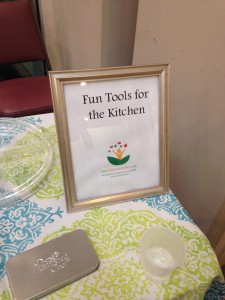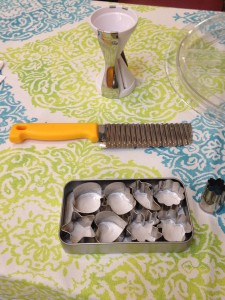 There were so many books to sign! Next time, I'll be sure to sign all of the pre-orders ahead of time!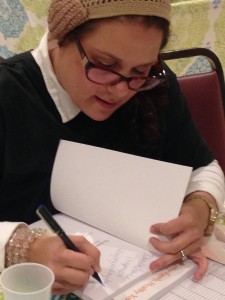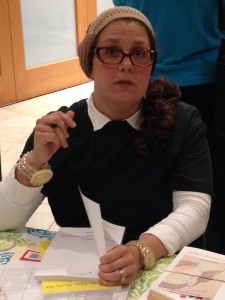 Try this for your next party: A rainbow buffet! Check out the baby bananas.
If you're looking at the pictures below and thinking, "Wait, she had DELI?!" I did not! As part of the "Substitution is your Strategy" theme, that's rolled up dried guava (you can get it at Shalom Kosher) as a substitution for fruit roll ups full of food coloring and high fructose corn syrup. Guests also enjoyed my homemade granola bar bites.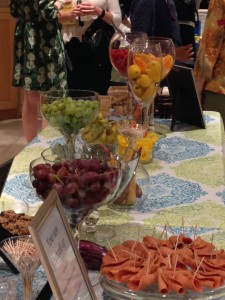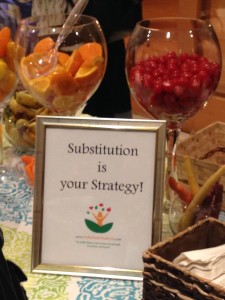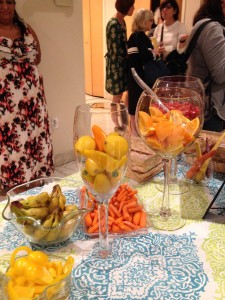 I saw, from all the nods of your heads, that I am coming from a place that you know. We're all doing the best we can, while many aspects of our society and culture work against our best intentions. So let's create our own culture – of health and happiness, of Shabbat and holiday meals (and kiddushim!) without guilt. Not without pleasure, just guilt.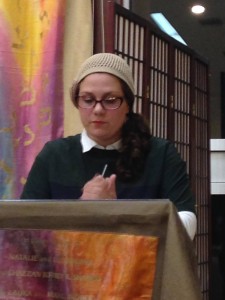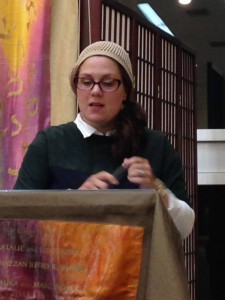 Remember, "Substitution is your Strategy!"
Together, we can do anything!
Yours in Health,
Natasha Nadel
photos by Coach Marlene McCallum at Most Powerful Life