This post contains affiliate links.
Happy Mother's Day!
Sometimes it seems a little crazy (and unfair) that, as a grown-up, we often make our own birthday cake and Mother's Day Brunch.
Well…Get happy! For this year anyway, I've done the work for you. Here's your simple, healthy Mother's Day Menu for this coming Sunday.
First…Here is my almost zero work plan…you know, the one I rarely stick to!
The no work brunch means I buy bagels, cream cheese, and lox (I know I don't eat this, but everyone else does) set them out with sliced tomato, cucumber and red onion.  Add coffee and juice and you're done.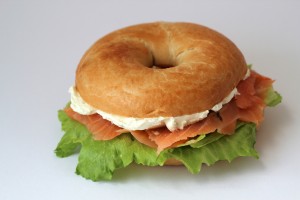 However, in my opinion, spring calls for crisp, fresh food, not just baked white carbs (e.g. bagels and coffee cake).
Here are five simple, fun and healthy ideas for your Mother's Day Brunch:
Individual fruit salad appetizers. Halve your cantaloupes (Use 1 for every 2 guests. ). Discard seeds. Scoop out flesh with a melon baller or use a knife to cut out the cantaloupe and cube it.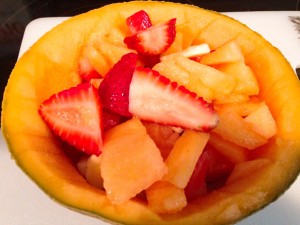 Mix the cantaloupe with other sliced fruit, such as fresh strawberries, pineapple, honeydew or green grapes. Bonus points: You can also scoop out pineapple and honeydew so that not everyone has the same fruit vessel for their fruit salad. You will have a beautiful tablescape, each place set with a pineapple, honeydew or cantaloupe bowl of fruit salad.
Lay out a plate of cucumber kabobs or lollipops for kids. Use small kabob sticks or lollipop sticks (found at party stores).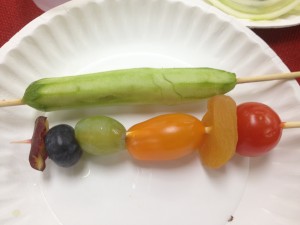 3. Use rainbow carrots in a vase as your centerpiece, or trim and peel them for the kids to munch while they wait. Tasha's Tip: Remember, just put them on the table and WALK AWAY. Keep your mouth shut and they'll probably try them!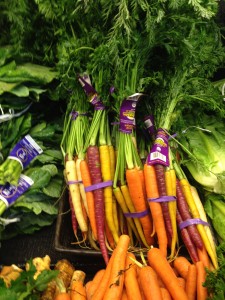 You can also use colored cauliflower the same way.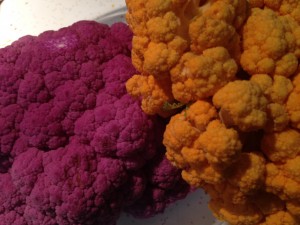 4.Place as much fun stuff on the table as possible. Don't take yourself or your entertaining on a day like this too seriously. See what I found in my cabinet.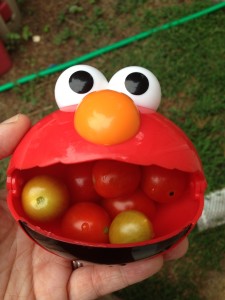 5. To serve something warm, try tofu French toast. I like this recipe.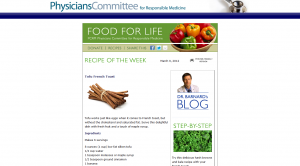 Last year I made this Spanish frittata (also in The Healthy Family Healthy You Cookbook), made with tofu instead of eggs.
This year I'll be trying a chickpea frittata for the first time. This recipe looks good.  It calls for asparagus, which I am randomly allergic to, so I will use a substitute; perhaps red pepper. Like any frittata, you can mix and match the veggies to your liking and also use up any leftover roasted or fresh veggies you have handy.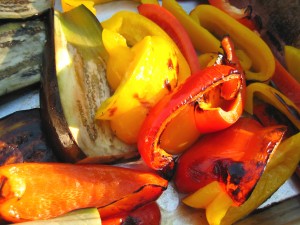 This link to my 2015 Mother's Day post includes ideas, such as rainbow fruit kabobs (see above pic); and several recipes from my cookbook, including 20 minute tofu scramble, avocado toast, and healthy fruit crisp.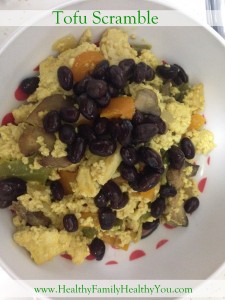 Have a wonderful Mother's Day! Let me know what you're cooking over on my Facebook page.