ATTN: Parents of children who are interested in cooking
AGES: 7-13 years old
This is the deal of the century, if I do say so myself!
Here's the short version: (for complete info, click here: 2018 Cooking camp flyer)
I am offering two sessions of kosher cooking camps this summer.
Session 1, June 18-22
Session 2, August 13-17
Monday – Friday, 9am to 3pm
(Please note that both sessions will be mixed gender)
Location: My house in Potomac, MD
Cost: $325 per session – Inclusive of all supplies, lunch and two snacks, every day!
Your kids will learn to cook a (healthful, vegetarian) breakfast, lunch and dessert every day.
Next step (Act Fast! Both sessions sold out last year!):
To get the ball rolling, please email me

(Natasha@HealthyFamilyHealthyYou.com) with your child's name, age, and grade entering in fall 2018. Please include information about any allergies.
Don't forget to click here:
for lots more information!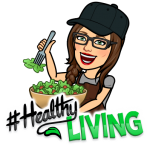 Testimonial from last year's camp:
Thank you so much for working your magic at cooking camp.  Dinner was always a struggle before.  But tonight, Raya made Mama Soup and her brother, not wanting to be left out, made up a recipe for Rainbow Salad (at the grocery store he picked out one fruit or vegetable for each color of the rainbow).
Everyone had seconds on soup and the kids were so excited and proud.  The transformation is really incredible.
Thank you so much!
Miki (and Chef Raya and her brother Chef Lenny)