The Super Bowl is coming! Let's panic and buy a new TV and every box and bag of food in the store! Or, maybe not…
I consider this Plant-Based (aka "vegan") Nacho Bar you can make for your Super Bowl (or any) party to be in a few categories I like to provide to my readers:
1. You SO got this! Dinner/Entertaining/Eating Plants doesn't have to be so hard.
2. A dish where most kosher-keeping cooks want to keep at least one of the items parve (neither meat or dairy). For instance, they want to serve meat, such as using real ground-beef in the nachos, serving meat sub sandwiches or chicken wings. Or, you might want to use real cheese for a dairy meal but like the idea of including ground beef too.
3. You have too many vegetarians and lactose-intolerant folks so you just want to include EVERYONE.
Here are photos of a few great products you can use here (and see recipe below):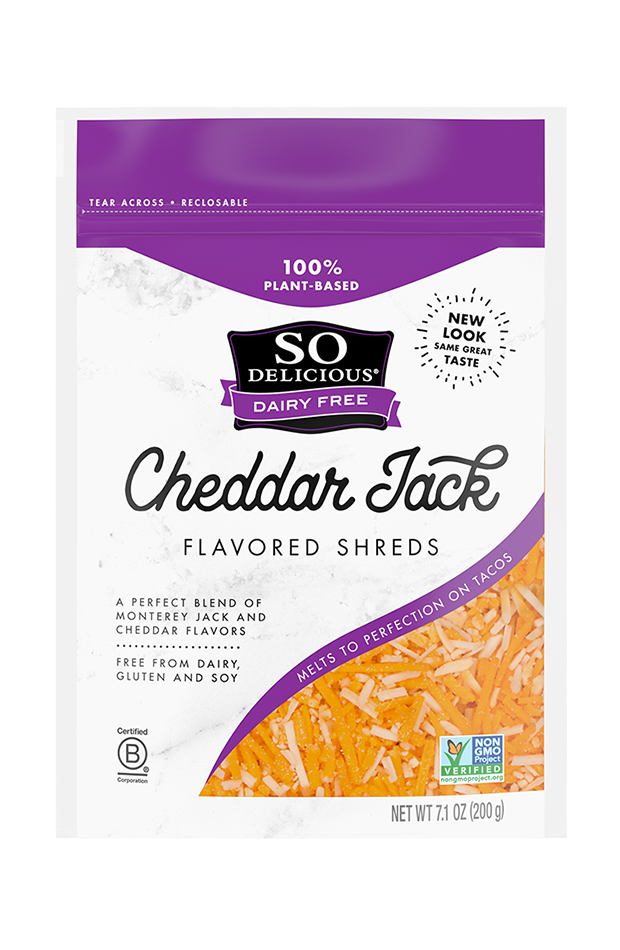 Print
Vegan Nacho Bar for the Non-Cook
---
Description
Anyone can put together this impressive vegan nacho spread to serve a crowd. Serves 6-8 Not all of the amounts are exact because you can use your judgment based on how many people you are serving and what they like.
---
Vegan Cheese options: 1 bag shredded non-dairy cheese (The best for melting is So Delicious shredded Cheddar Jack. Only available at Whole Foods. The best for EITHER melting or sprinkling is VioLife shredded cheddar.)
Wayfare Nacho Cheese (available at Shalom's, Mom's and some Giants)

2

cans low sodium black beans

1

jar medium and 1 jar mild salsa

4

avocados

1 pint

cherry tomatoes, cut in half

1

–

2

red bell peppers, diced

1

–

2

Jars or cans of sliced jalapeno peppers

1

container vegan sour cream, such as Tofutti brand

2

bags Tortilla chips

1

package seitan chorizo, warmed in pan (Upton brand is perfect because it comes crumbled)
Optional: chopped cilantro
---
Instructions
Make Chili Cheese Sauce: Drain and rinse 1 can beans. Mash it with ¼-1/2 cup of medium salsa. Add a few dollops of the Wayfare Nacho Cheese and warm on the stovetop or in the microwave. Mix well. (If not using the Wayfare, simply warm the bean/salsa mixture and use that on your nacho bar. You can also use an immersion blender.). Place in a bowl for your bar.
Guacamole: Take 2 ripe avocados and mash them with ¼-1/2 cup mild or medium salsa, depending on your taste preferences. Place in a bowl for your bar. Garnish with diced cherry tomatoes. Dice the rest of the avocados for the nacho bar.
Chorizo: Saute in a non-stick pan until firm and crispy.
Prepare the rest of your bar: bowl of each…diced red peppers, diced avocado, plain drained and rinsed black beans, mild and medium salsas, jalapenos, seitan chorizo, plain melted nacho cheese, cheddar jack shreds (if you want to melt them on your chips in the microwave or oven). 1 Big Bowl of Tortilla Chips.
Dig In!
Prep Time:

15 mins

Cook Time:

10 mins

Category:

Appetizer, Main Meal, Vegan

Cuisine:

American, Mexican