This post contains affiliate links.
Make these Fourth of July Fruit Kabobs for a delicious Fourth of July snack, dessert, table decoration, and activity! Look no further for a healthy option for your celebration.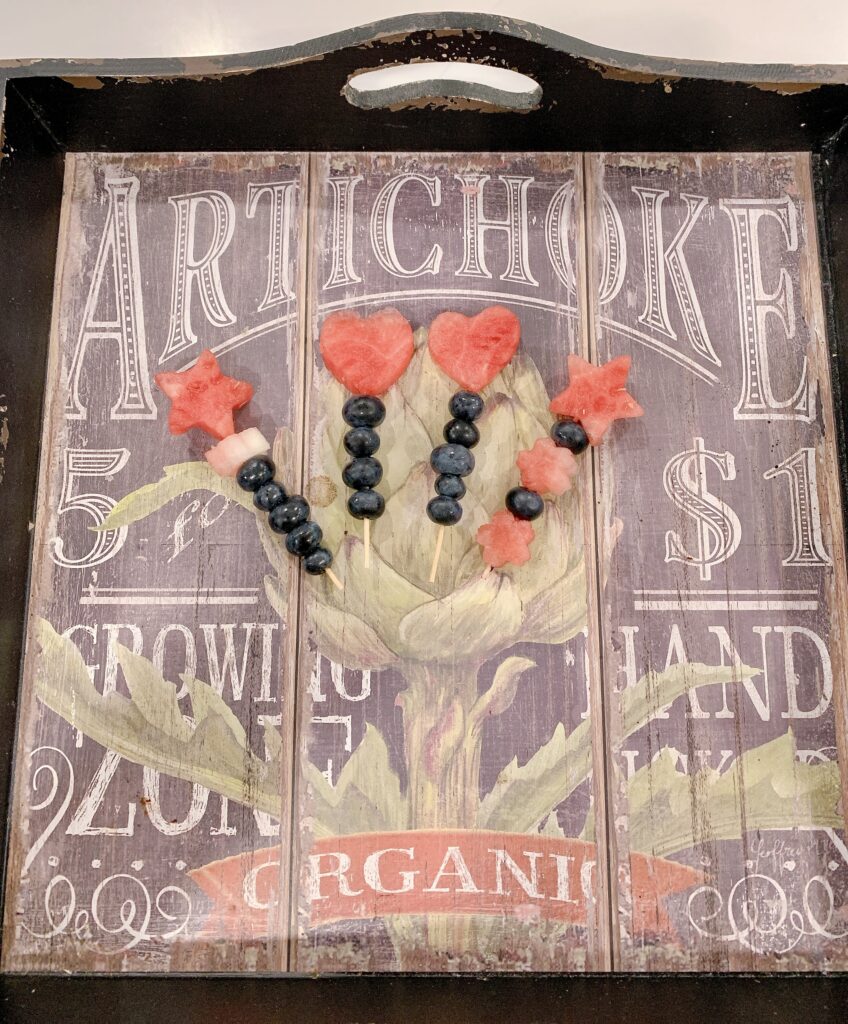 Skip the red, white and blue Fourth of July food ideas that include real or fake whipped cream and marshmallows. Let the kids (and grown-ups) make these fun Fourth of July Fruit Kabobs using cookie cutters or fruit and veggie cutters and small kabob sticks. These are tools to buy now and always have on hand for food fun. As we say in my house, "It's a snack AND an activity!"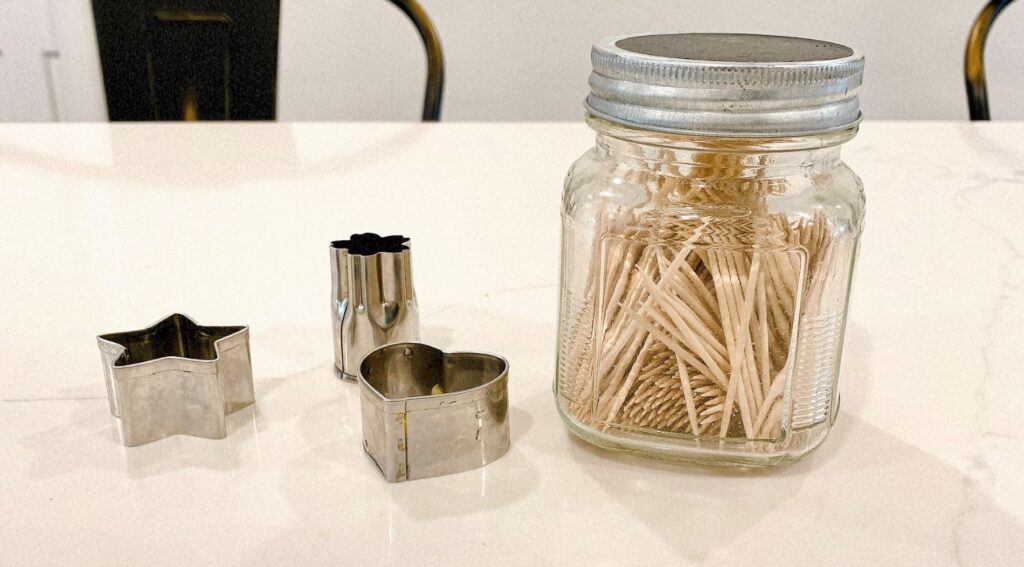 I love making fruit and veggie art with children because they always come up with something new. So take these instructions as guidelines and go have fun. There is no right or wrong in fruit and veggie art!
Instructions:
1. Put blueberries all up and down your 6 inch kabob stick (or a toothpick if that's all you have).
2. Cut out a star shape from a juicy red watermelon.
3. Put the star on top of the kabob stick!
Don't worry if you don't have kabob sticks. You can use toothpicks and make mini Fourth of July Fruit Kabobs. See the two minis below. Also, on the bottom right, you'll see I used the white from the watermelon. The healthy "white" alternative to marshmallows is often banana. Feel free to do that. Just eat them fast before they turn brown!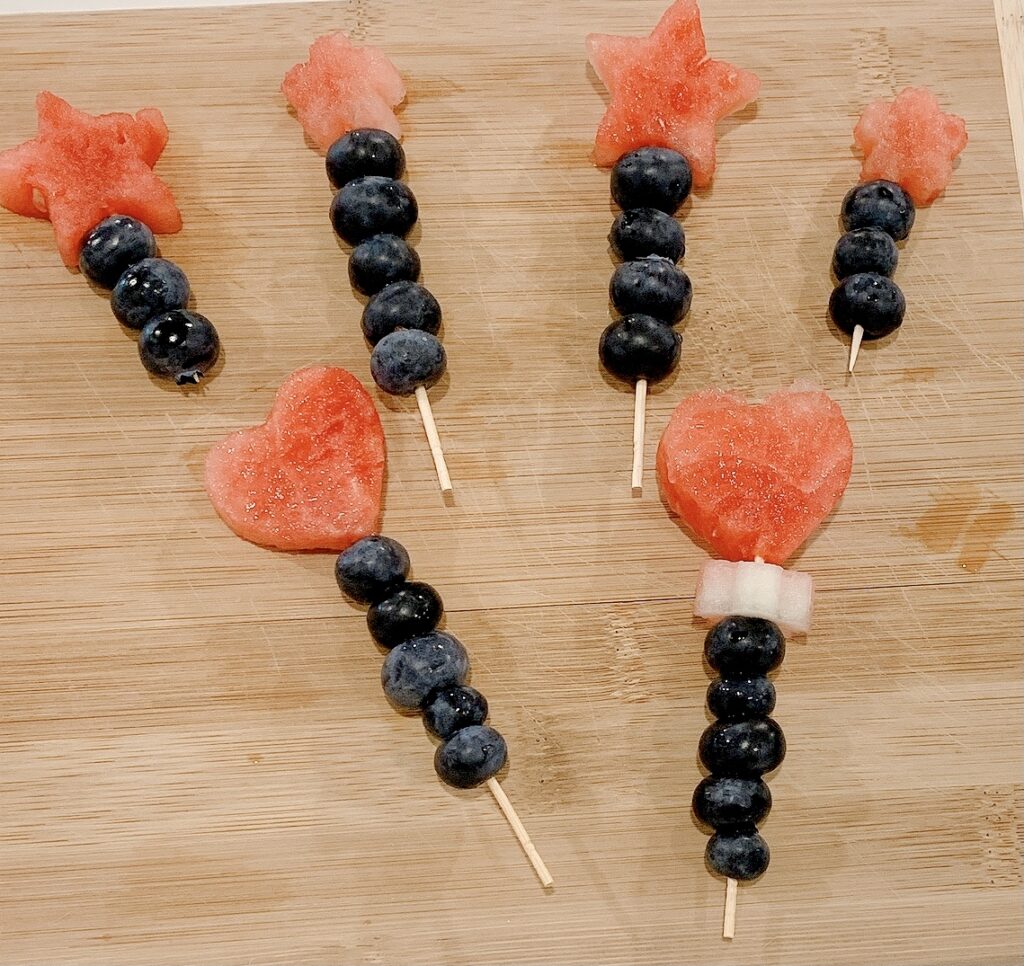 Click here for additional fun, easy and healthy Fourth of July recipes, including simple salads, pie and drink recipes.