Today I had the honor of being the inaugural guest of Jewish Vegan Life's "What's Cooking for Shabbat" Instagram live series. We made a plant-based Chinese Shabbat in an Hour – in about 40 minutes!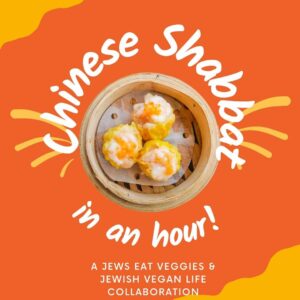 So many people promise they can show you how to cook a complete Shabbat meal in an hour. In my experience this is usually a bit exaggerated. Not this time! You can have a healthy, plant-based Shabbat meal on the table in about 40 minutes. That's right, this hour includes set up and clean up!
Sound too good to be true? Watch the video! (You can skip our technical difficulties by starting around the 3 minute mark).
(Plant-Based) Chinese Shabbat in an Hour Recipe List
Orange Tofu
Broccoli with Garlic Sauce
Sticky Rice
Carrots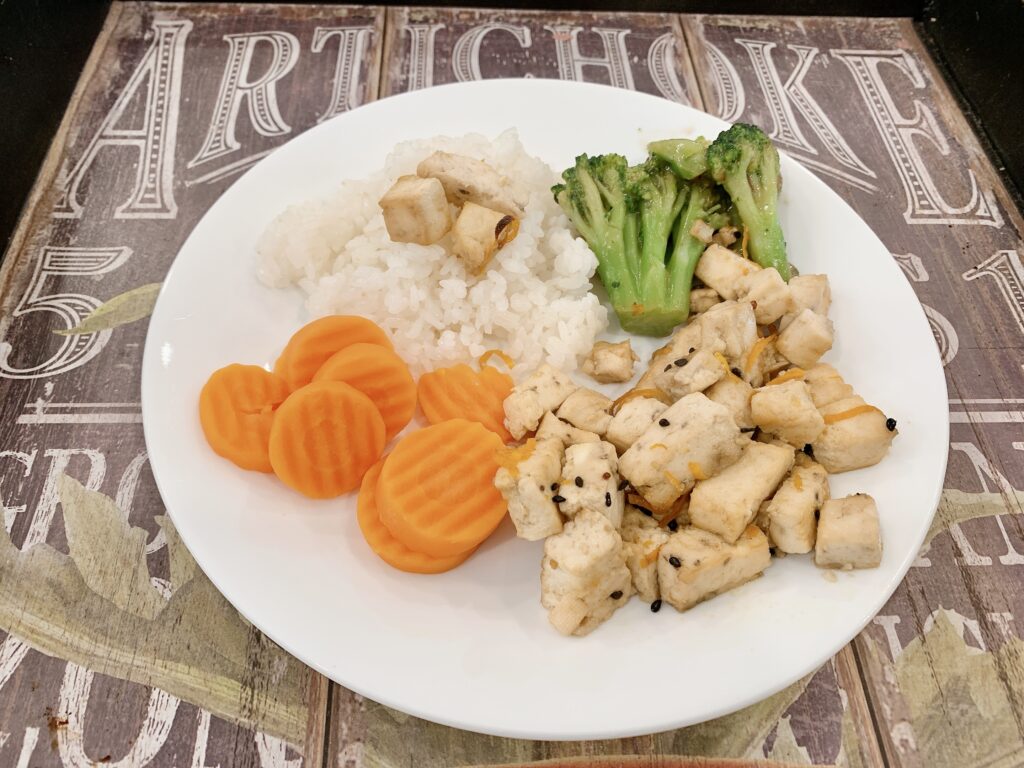 Make it yourself!
Click here for a convenient pdf of the following:
Ingredient List
Equipment List
Recipes
Meal Prep Instructions
Information about my online camp starting June 21, 2021 and
How to create your own workshop, camp, or schedule private lessons with me this summer!
Thank you again, Jewish Vegan Life!