My mom sent me Joan Nathan's recipe for classic Kasha Varnishkes, definitely a favorite Jewish food of mine pre-vegan and pre-gluten-free days.
I decided I would do without it no more! For Rosh Hashanah, I made my own vegan, gluten-free Kasha Varnishkes. This would also be a hearty vegetarian main dish and very warming for Succos. I used the miracle product, Just Egg, instead of eggs, to cook the Kasha and Banza Chickpea Pasta for extra protein and a gluten-free pasta substitute. I also used my usual cheat of the Dorot frozen sautéed onions.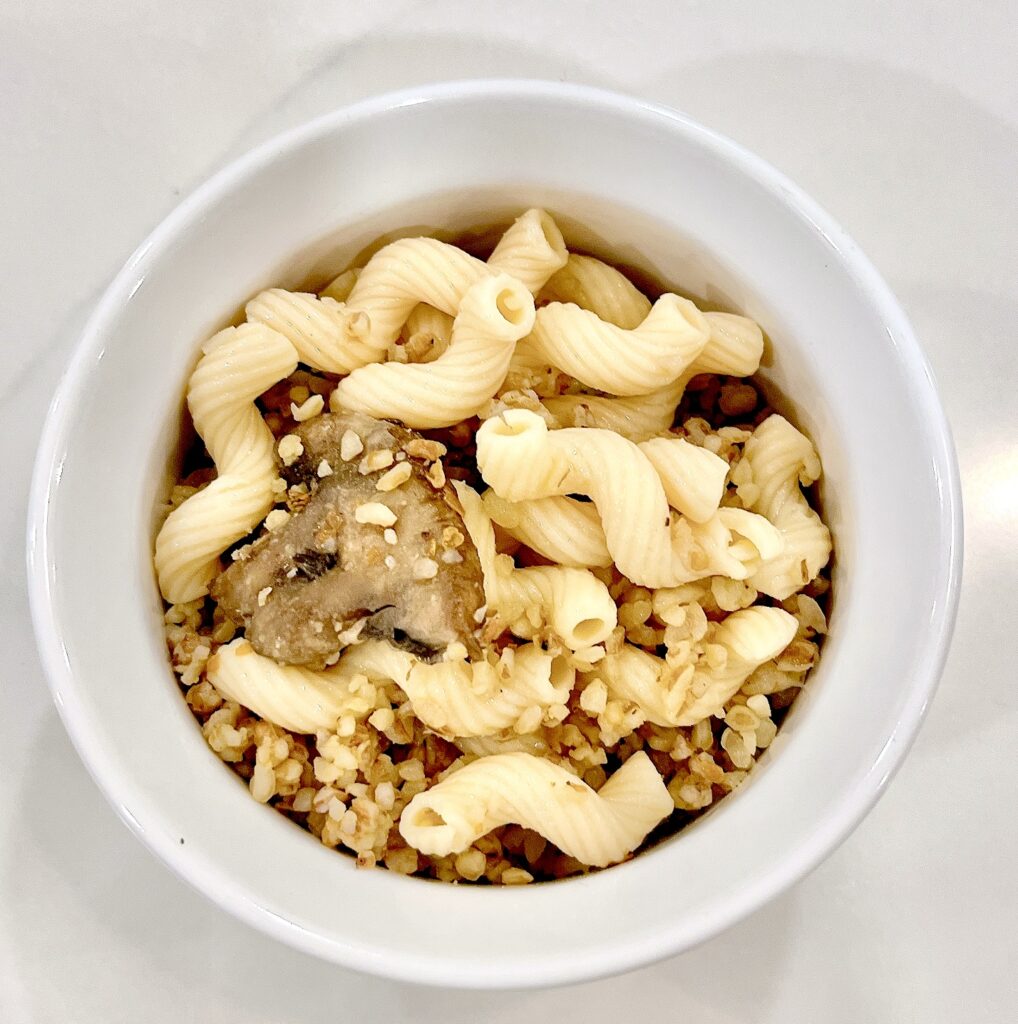 Past blogs and recipes for holidays can always be found under Jewish Holidays and Community Click there and scroll down to the holiday you're looking for.
This is my favorite Succot recipe of all time!