I'm happy to be coming up for air at the end of an entire month of holidays! In the meantime, even with Succot over, it's never too late to enjoy a warm, healthy and hearty bowl of soup.
With the start of the secular holiday season upon us, now is a great time to read my Jewish Food Experience article about healthy eating during the holidays. Be sure to also click on the accompanying Mama Soup recipe. Thanks, Mom!
Click for a PDF of the article here: Find Warming Energy During Sukkot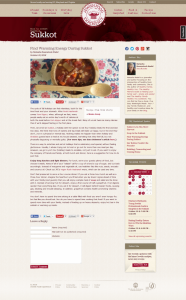 Click here for a PDF of the Mama Soup Recipe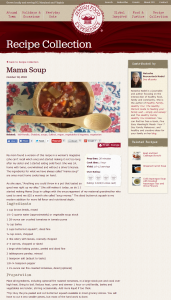 Enjoy your one pot meal!