As promised, here are a few previous articles I've written about or inspired by the Hazon Food Conference.
First, we have the 2007 goat slaughter….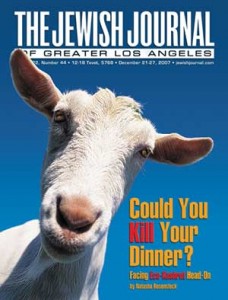 Reminisce and then I'll have new posts for you in no time!
and 2010….Hazon in Jewish Press 12.24.10
Can't wait to drive to Falls Village, CT tomorrow!
For parents…later I'll post my Kveller article from 2010, inspired by the food conference.