Happy Mother's Day!
First, in honor of Mother's Day, I'm super excited to show you my NEW LOGO. I thank all of you who gave me feedback a few months ago when I started this project. I hope you love this as much as I do. Thank you, Robyn Shrater Seemann of www.RS2Studio.com!
Please go to my Facebook page and let me know what you think!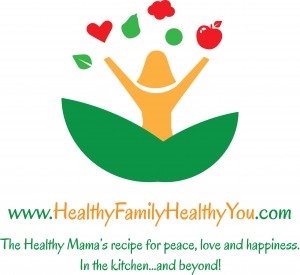 Sometimes it seems as though Mother's Day is all about gifts and brunch. Works for me!
So, what to do about each? For gifts, go to my fashion stylist (identical twin – for those of you who claim I have been hiding this fun fact!) sister's blog… http://www.real-life-style.com/mothers-day-gift-guide-2015/.
Well, I do have one idea… Using essential oils for emotional, physical, cleaning and anti-bacterial matters is very popular right now, and for a reason. Read this article in Science Daily to see how essential oils could help the current and growing antibiotic resistance crisis. They can also (as proven in the Vanderbilt University ER) help transform your home, school or work place into one of peace and calm, rather than tension and stress. I hope to have a review for you soon. In the meantime, go to this link to explore essential oils that might help you and your family.
For food, you're in the right place!
Here are six healthy recipes to bring the nutrition quotient up a bit from the usual white flour bagels and cream cheese!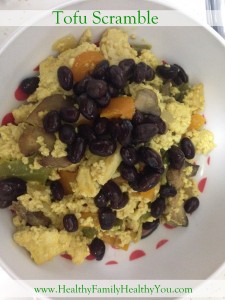 Avocado Toast (Preview Book Recipe!)

Serves 1
2 slices whole grain bread (like Ezekiel sprouted)
¼ to 1/3 avocado, mashed
1 teaspoon fresh squeezed lemon juice
1/16 teaspoon sea salt and sea veg mix
Optional: Sliced tomatoes and cucumbers
Toast the bread. Spread half the avocado on each piece of bread. Squeeze approximately half a teaspoon of lemon juice on top of each slice. Divide the sea salt between the two slices. Add thinly sliced tomatoes and cucumbers if desired.
No Greens Chocolate Shake (Preview Book Recipe!)

Serves 3-4
2 cups unsweetened chocolate almond milk (if you used sweetened, skip the agave nectar)
2 Tablespoons cocoa powder
2 Tablespoons agave nectar
1 unsweetened Sambazon brand acai smoothie pack
2 frozen bananas
Blend all ingredients.
or
Two No Cook Options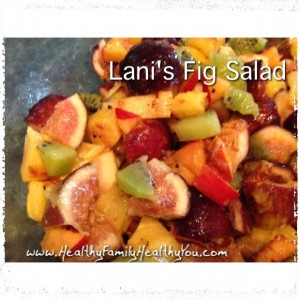 Lani's Fig Salad
Serves 4
10 fresh figs, quartered
3 Kiwi fruits, peeled and diced
1 nectarine, diced
Combine all ingredients and serve.
Bonus bbq option: Garnish with grilled pineapple slices!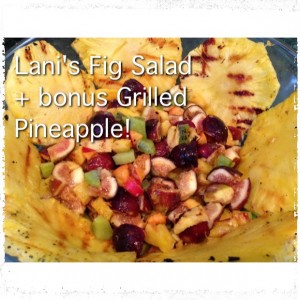 Rainbow Fruit Skewers
Using wooden skewers, here is your rainbow:
Red: Watermelon (or cherries or strawberries)
Orange: Mango (Cantaloupe and oranges would work too)
Yellow: Pineapple
Green: Kiwi (or Green Grapes)
Blue: Blueberries
Purple: Purple Grapes
Please go to my Facebook page and let me know what you're serving, even if it's naughty!