This weekend, it's Purim for the Jews; just the usual holiday concept: "They tried to kill us. They failed. Let's eat!"
Purim is supposed to be filled with merriment and joy, but can become stressful and unhealthful for about 2 weeks of your life. However, I wouldn't let that happen to you, now would I?
I can't help you with making your children's costumes (one of the big Purim stressors!). However, I can (of course!) help you with the food aspect. One of three mitzvot (commandments) associated with the holiday, is the giving of food packages called mishloach manot.
Here are my healthy ideas from the last two years, both of which were greatly received by all recipients!
This one – my baby vegetable in a mason jar mishloach manot – was highlighted on www.Kosheronabudget.com. Click here to see all of the mason jar mishloach manot ideas she's posted.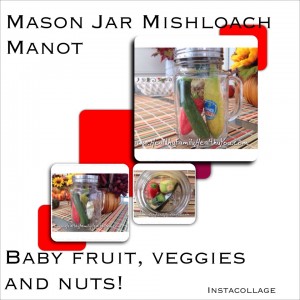 Last year I ordered these trays from Amazon (although I have subsequently purchased others from the dollar store and Shalom's) and made a rainbow with fun fruits and veggies, such as purple carrots.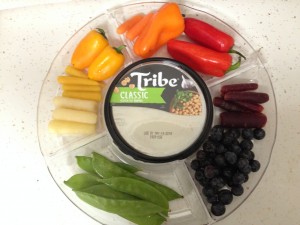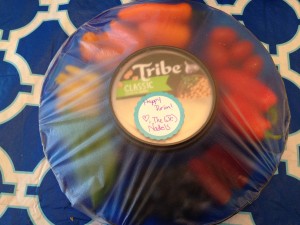 And here are a few new ideas.
Create a garden full of fruits and veggies. See here for more information about this project.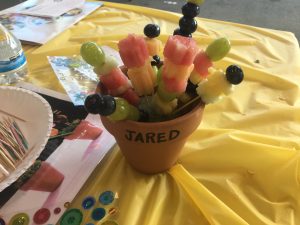 Who said you can't have a lollipop theme and be healthy? Here are some of the fun things I do with fruits and veggies that can also be used for healthy mishloach manot. See my cucumber and date pops. Those are lollipop sticks found at any crafting or baking store. You can also use kabob sticks.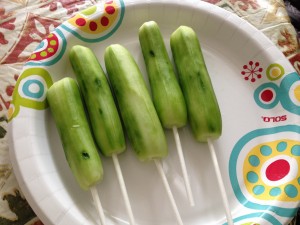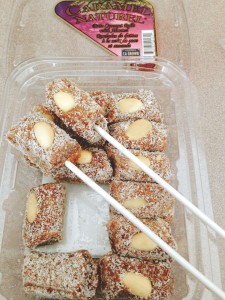 Another mason jar idea! Click here for my "3 Healthy DIY Oatmeal Packets to Jumpstart your Day" from www.JoyofKosher.com.
All of these can be made in mason jars and given as healthy mishloach manot.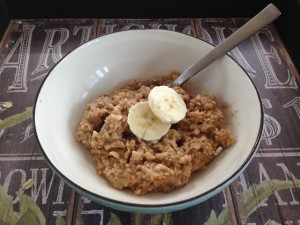 Stay tuned this week for my assistance with another one of the three mitzvot associated with Purim.
The one I'm going to help you with is, of course, the festive meal! How would you like to have the main part of that meal done in 10 minutes or so? Sounds good to me! In addition, as I always say, you don't have to be celebrating this particular holiday or follow any specific religion to enjoy a quick and healthy meal for you and/or your family and friends. That advice goes for the above ideas/recipes and my Part 2 Purim post you'll enjoy later this week.
Have fun and don't stress too much!