Just a few weeks to go…and I'm sure many of you are in full planning mode for Pesach (Passover). I have been through a few vegan Passovers now and it is not easy. However, I haven't made it very easy on myself. I get better each year, but I feel like this year is a real turning point.
So here is my #1 tip to make your life easier and the mantra I am going to repeat to myself for the next month….
You don't need a recipe!
Just buy a ton of fruits and veggies, along with fresh and dried herbs, garlic, and onions and go to town.
Lay out a feast without any potchke or recipe! You can do it (and so can I)!
Vegetables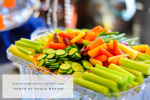 baked sweet potatoes/sweet potato fries
roasted potatoes
broccoli
baked or roasted squash (butternut/spaghetti/acorn)
zucchini noodles/zucchini chips
Brussels sprouts
sauteed chard
collard leaves for wraps
sauteed and fresh baby spinach
cooked or raw carrots
cucumber
raw and roasted peppers
artichokes
avocado
mushrooms
tomato
jicama
raw lettuces
Fruits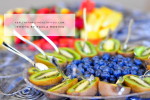 apples
berries
oranges (navel, cara cara, blood orange), clementines, grapefruit
pears
plums
peaches, nectarines, apricots
kiwi
fresh figs
dried fruit (although you need the water and fullness from the fresh fruit!)
dates
mango
olives
pineapple
persimmon
cantaloupe, honeydew, watermelon
bananas, plantains
I'll be back shortly with more specifics and tips and even some Pesach planning printables.
Until then…don't freak out! I'm going to help you simplify!