First, the Recipe! Actually two from me, plus a few others. I was honored to be included in the SHAMAYIM: Jewish Animal Advocacy 2020 Chanukah Guide. You'll find my Orange Tofu two ways (in Chinese no-Chicken Salad and a Sticky Orange Tofu Chinese dinner for Hanukkah) and many other delicious recipes from the contributors.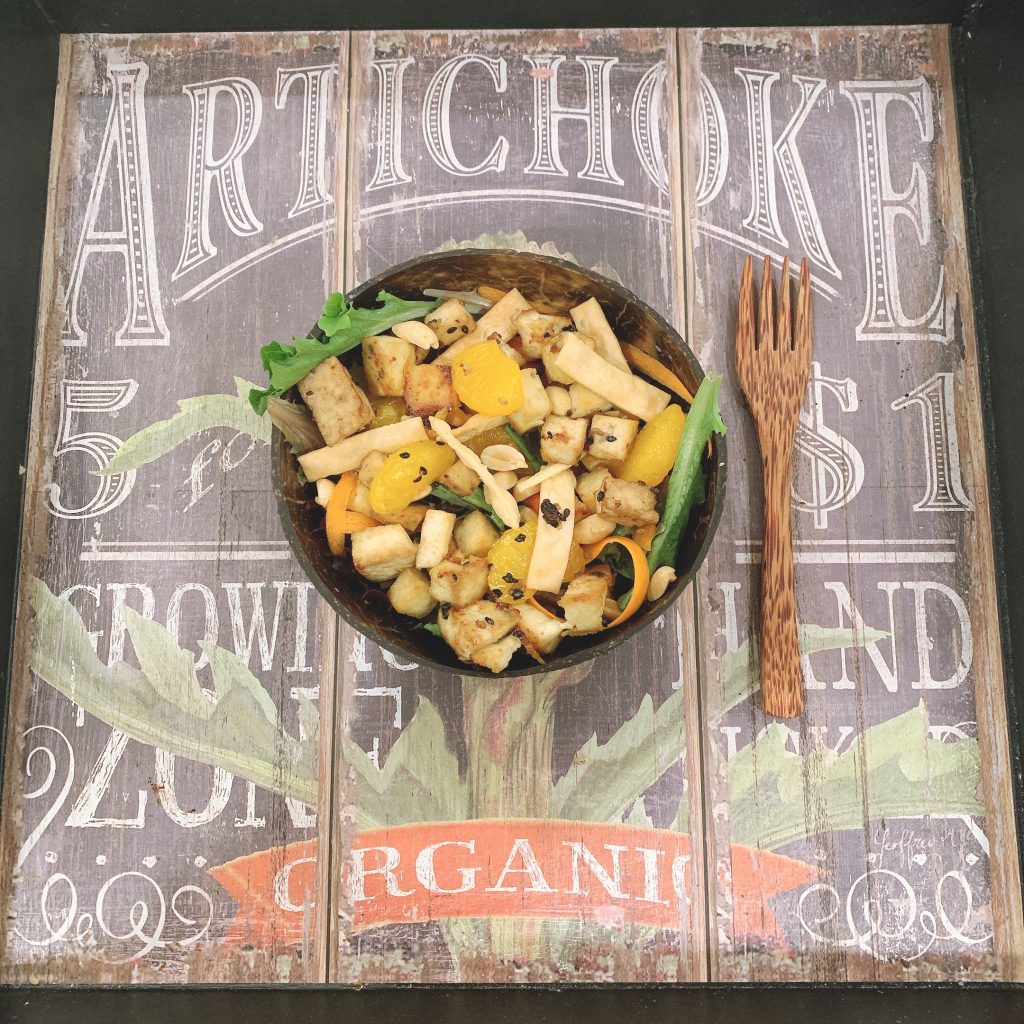 In case you missed it, be sure to check out Edible Menorah post, which includes tools and instructions to make an Edible Menorah.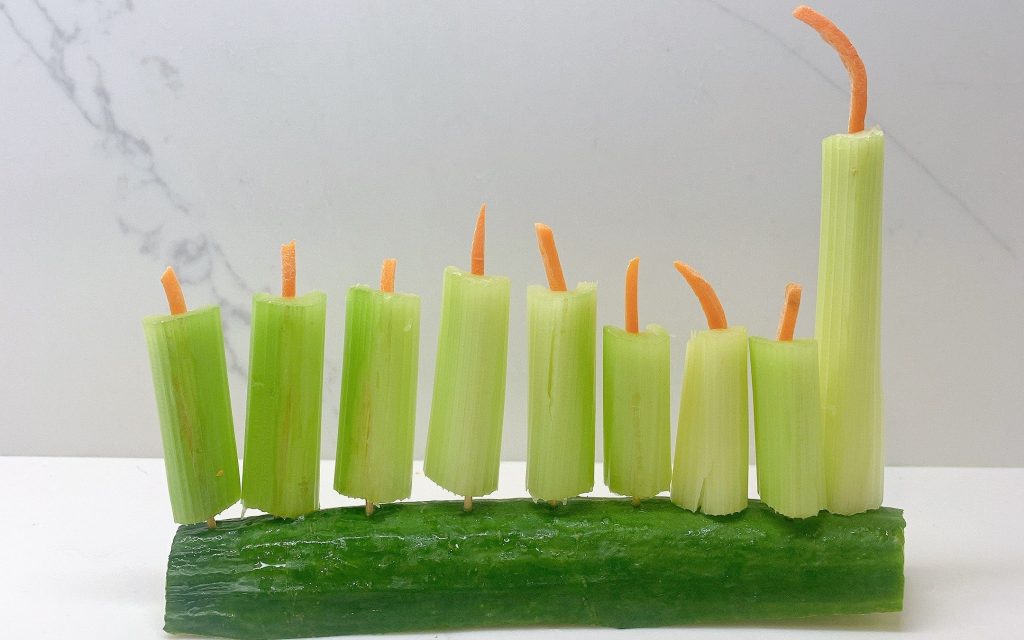 This post contains affiliate links.
Here are five gift ideas that I think will be both fun and helpful to you in your efforts to feed yourself and your family more whole and plant-based foods.
If you're looking for clarity and empowerment around food and family, get these books! You'll come back to the family-friendly recipes, and healthy tips and tricks, again and again. Available for purchase on Amazon.
Give this healthy gift to yourself! I love this Souper Cubes freezer container for freezing leftover soups and sauces. The container divides into four 1 cup bricks. When I have soup leftovers, I put them in the Souper Cubes container. After it is frozen, I pop them out and place them in a freezer zip-top bag, writing the date and contents on the bag.
In the future, if you just need a lunch portion to pack up, or you have one kid who doesn't like your dinner, it's in the freezer, ready to go. I know that many parents don't like to give children alternatives if they don't like the dinner they've made. However, if my child chooses to eat one of my healthy bean-based soups, such as Mama Soup, I'll give that to them anytime. It's especially palatable when it simply needs to be defrosted in the microwave. It's not like I'm making a new pot of lentil soup in addition to what I made for dinner. Souper Cubes comes in one cup and half cup options. There is even a set of two, one pink, one blue, if you want to have separate for dairy and meat.
QD Foodie is my friend Marci Heit's brilliant creation. These fun food tools make cooking so much more fun for kids and adults. I've used these tools in my workshops and classes and students love them. Our food environment is so broken, these serve to "normalize" vegetables and give them a fun connotation, rather than thinking of vegetables as what your parents make you eat before you can have dessert. Having these fun tools to use really encourages children to participate in food prep, which encourages them to try new and healthful foods.
A smoothie bowl is so much more fun in a coconut bowl! This company supplies jobs to local artisans in developing countries and encourages households and businesses to replace their plastic products with natural ones, like their coconut bowls. Each month, Coconut Bowls shares information about their charitable contributions, thanking their customers for making it possible. Coconut Bowls offers bamboo straws, spoons, forks and chopsticks; regular and jumbo coconut bowls; soy candles in a coconut shell; and special bowls in cooperation with specific charitable organizations. You can create one personalized bowl or buy a whole bunch of branded bowls for a company or event. There is also a beautiful cookbook, "Vegan Bowls, for Vegan Souls." How fun is that?!
As many of you know, I was a big advocate for and patron of the kosher Breadsmith in Potomac. Unfortunately they closed a couple of months ago. I needed to find a kosher (preferably vegan) bread shop that doesn't put 15 ingredients and preservatives in everything. Then I saw a post about Organic Bread of Heaven on the Jewish Veg DC Facebook group. Kosher AND Vegan AND Organic? I almost couldn't believe it. All products are NUT-FREE (They do use coconut products). Options range from sprouted and sourdough breads without yeast, cinnamon swirl challah, cinnamon buns, tortillas made with whole wheat and olive oil, spelt products, pie, sweet breads, to breadcrumbs and croutons.
Organic Bread of Heaven offers several gift basket options. I shared this with a vegan friend who immediately sent a care package to her daughter at college. The Vegan is really incidental. It's just a good product made by real people who care about real food. AND it's certified kosher. Seriously, have I conveyed how exciting this is? I ordered cinnamon rolls for my birthday breakfast and my kids are obsessed with the cinnamon swirl challah.
Have a happy and healthy holiday!