This post contains affiliate links.
Another Edible Activity!
When your kids are impatient to eat, you can never go wrong by giving them a healthy activity like playing with their food! Especially when that food is fruits and veggies! You can do this with or without fancy tools. (This post contains affiliate links).
Introducing the Edible Menorah!
Today I've created a couple different edible menorahs to show you. One uses inexpensive fruit and veggie cutters to create vegetable flowers, and the other does not.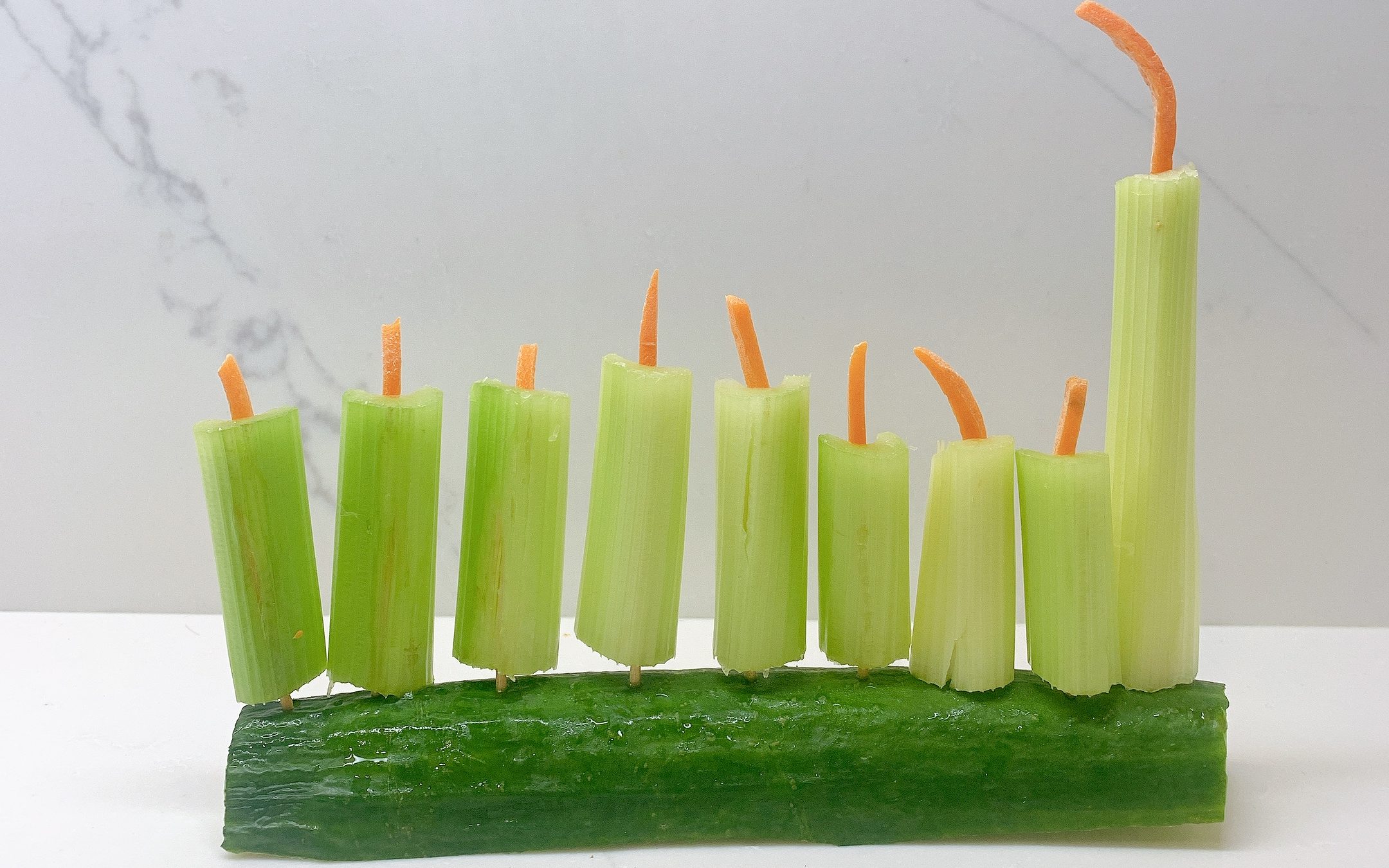 Notice how I used the same vegetables in the two Edible Menorahs above, but in different ways. I was happy with the garden theme of my Edible Menorah, but wanted more color.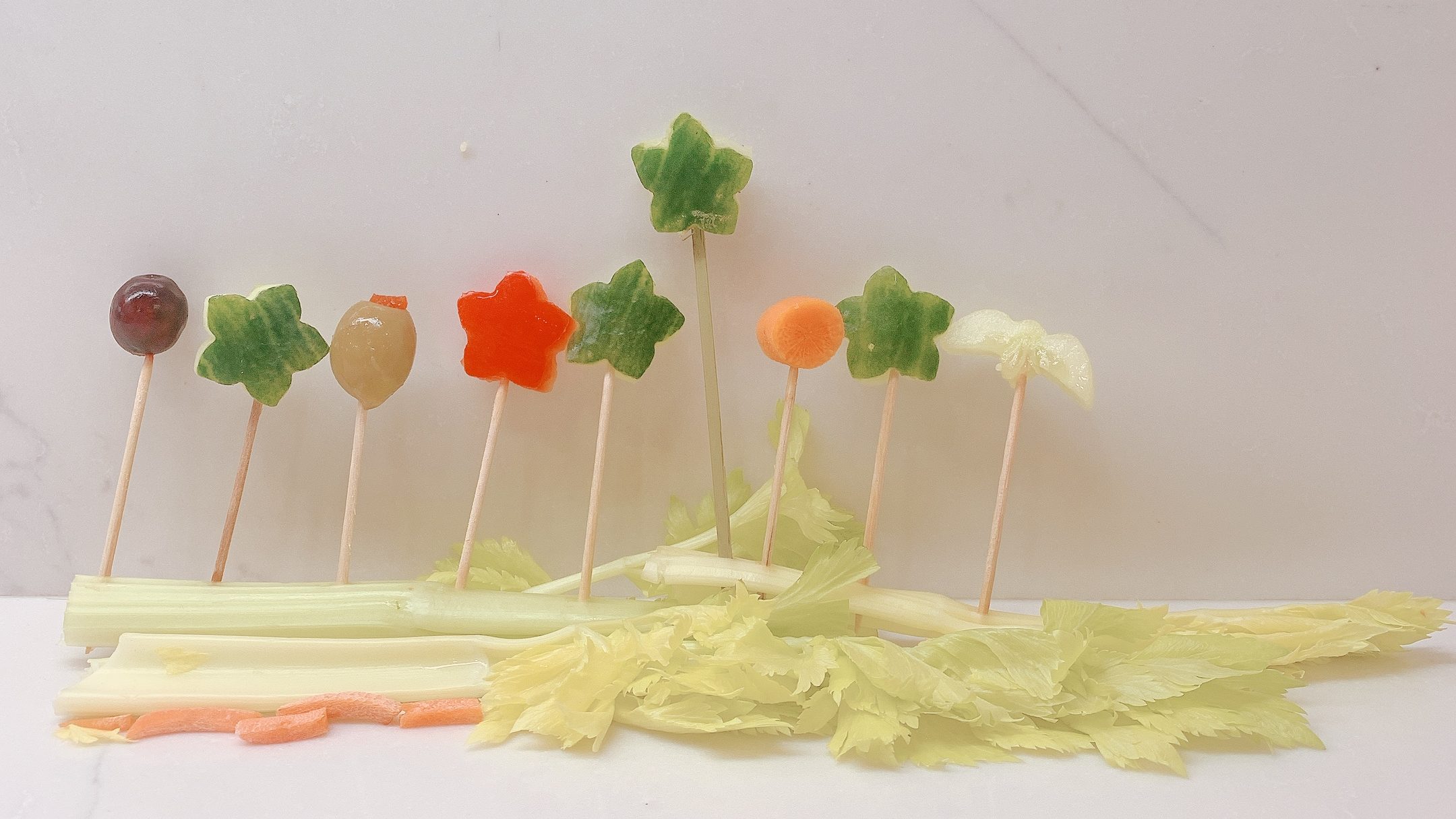 Do you see the superhero nod in there? Fun bat cutter for the kids! Alas, I can't find this one anymore. But if your child likes anything specific, from fish to hearts, you can find a set of fruit and veggie cutters that will add personality to your Edible Menorah.
See my Edible Menorah work in progress here. Ignore the Made in China sticker!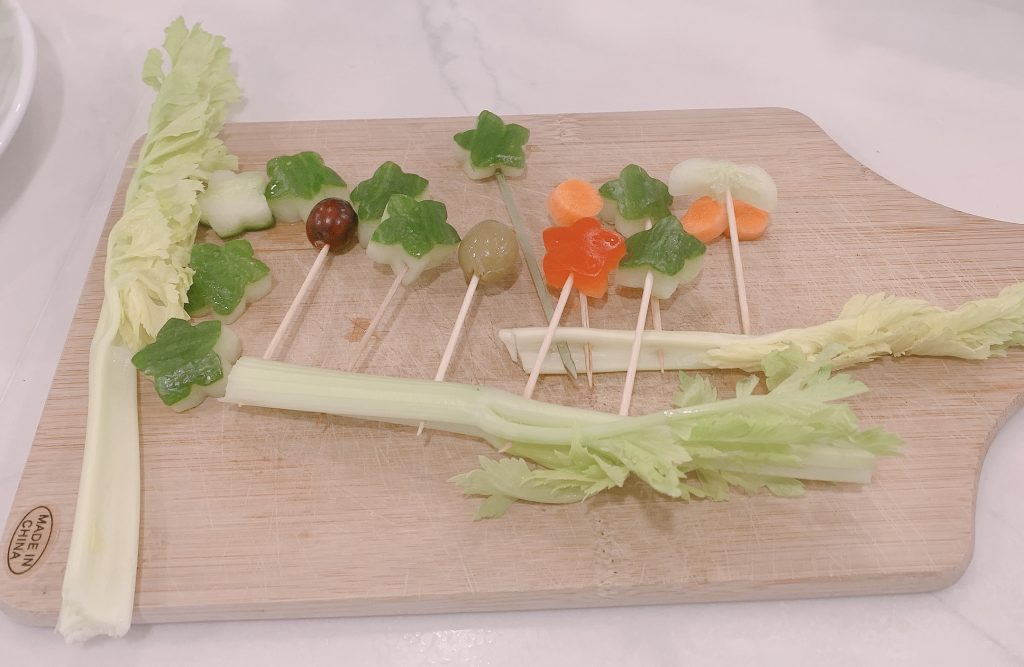 Even after I thought I was done, I couldn't stop playing around with vegetable flowers for my Edible Menorah options.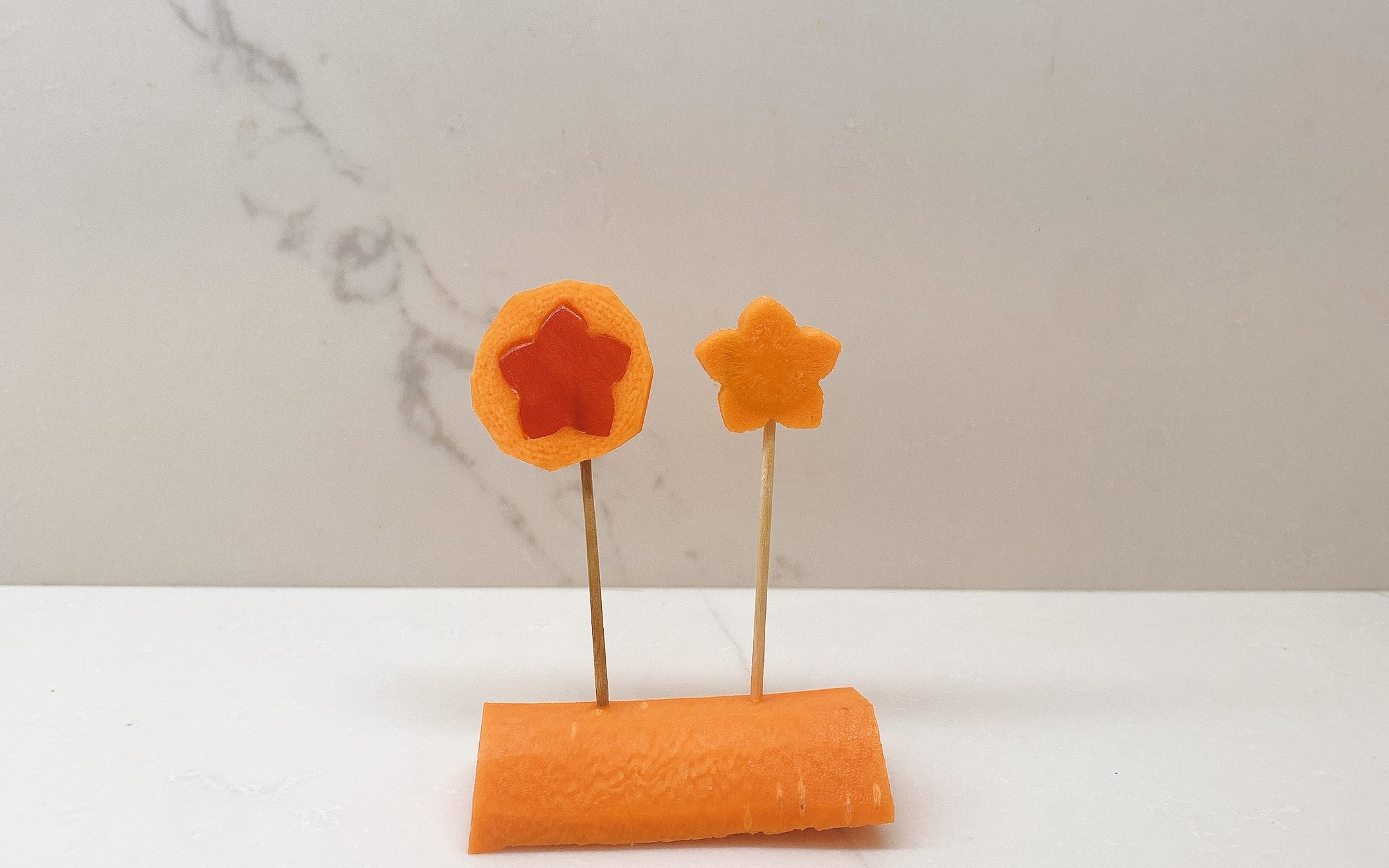 How to make the orange and red flower.
First, create the frame. Take a large soup carrot, peel, and slice a round coin shape. You want it to be thin enough for the fruit and veggie cutters to cut through, but thick enough to put a toothpick in through the bottom. If you can't find a large soup carrot, you can use an English cucumber. Cut out a shape you like, such as a flower. Set it aside to use in another flower. Then use the same veggie cutter to cut out the shape from a red pepper. Insert the red pepper shape into the carrot frame and put a toothpick through the bottom. You can use carrots and cucumbers interchangeably for the frames and inside flowers. Colored peppers really only work for the middle, not the frame, of the vegetable flowers.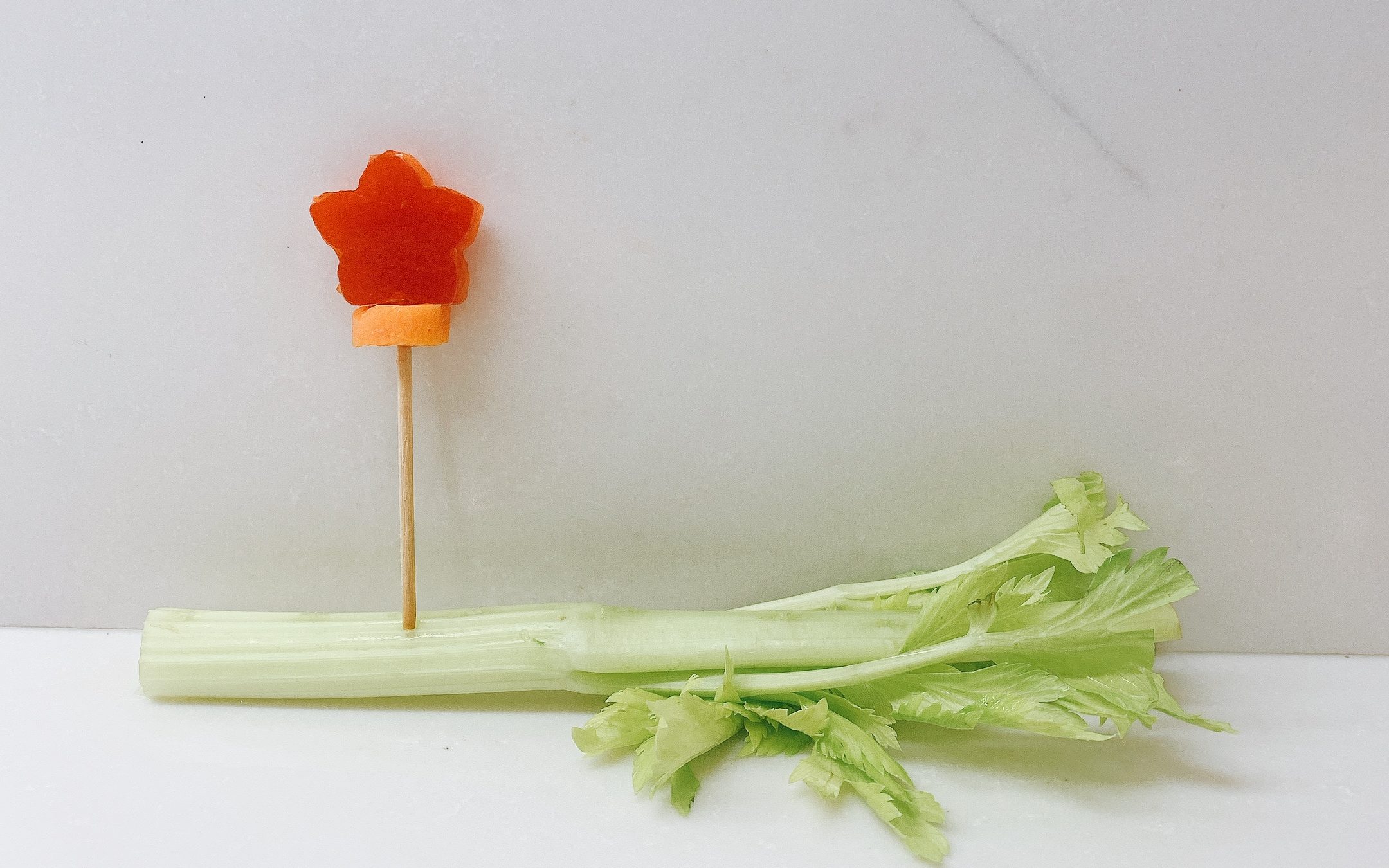 See below if you want to buy the fruit and veggie cutters for someone special ( or yourself!). The one below is a bit more robust than the other links in the post.
Another fun gift in the play with your food category, is the Meshuggah Food Faces book. Although the book doesn't use the fruit and veggie cutters, the two together make a fun family gift.
You can check out my Natasha's Favorite Things page – all year round – for more great ideas. See my other Hanukkah post this year, New Holiday Recipe & 5 Healthy Gift Ideas.
Don't forget to show me your creations by tagging #jewseatveggies on Instagram and Facebook.