The Thanksgiving Turkey Vegetable Platter will be the easiest part of your Thanksgiving meal. Best of all, it will keep your kids busy and fed.
Whether you have kids, or are just a kid at heart, you will love this Thanksgiving Turkey Vegetable Platter.
When in doubt, play with your food!
Don't want your kids to fill up on junky snacks before Thanksgiving dinner? Do they make you nuts asking to help out while you're busy in the kitchen? Looking for a Thanksgiving activity and a snack? The Thanksgiving Turkey Vegetable Platter is your answer.
What you need to make a Thanksgiving Turkey Vegetable Platter
You can make this work with whatever vegetables you have in the house. I didn't buy anything special. (Yes, I always have rainbow carrots in my fridge.) Simply slice carrots, celery, or cucumbers into sticks. You can also cut carrots into rounds. Toothpicks will help you keep some of the vegetables together.
Ingredient Options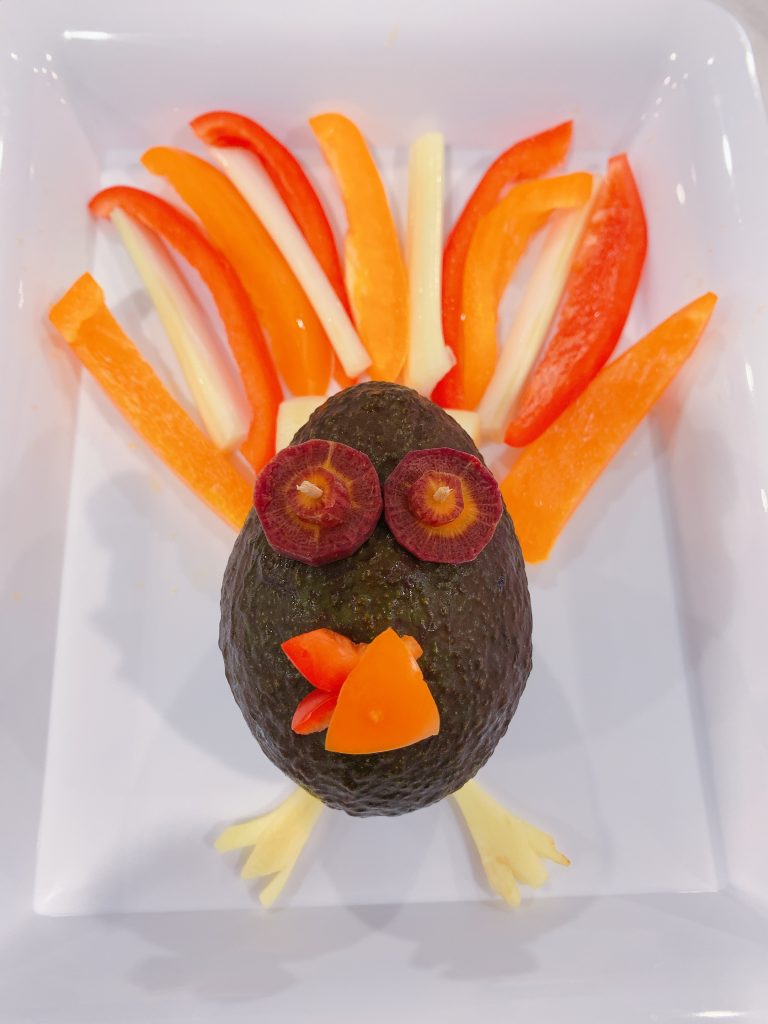 Olives
Avocado
Potato
Capers
Cucumber
Bell Peppers
Rainbow Carrots
Lettuce
Radishes
Celery
This Thanksgiving activity works for kids and adults. However, if your kids are too young to use knives without supervision, you can cut everything ahead of time and simply let them assemble their turkey vegetable platters. They can all work together on one platter or each create their own small platters.
One option is to give each child their own individual plate and the vegetables they will need to assemble their vegetable turkey. Set a timer for a specific amount of time, such as 5 minutes, while they assemble their vegetable turkeys. The kids will be so busy concentrating on their own turkeys, they won't be fighting with each other.
The grown ups can then ooh and aah over the kids' creations when the time is up. They will enjoy showing you, and each other, what they've created.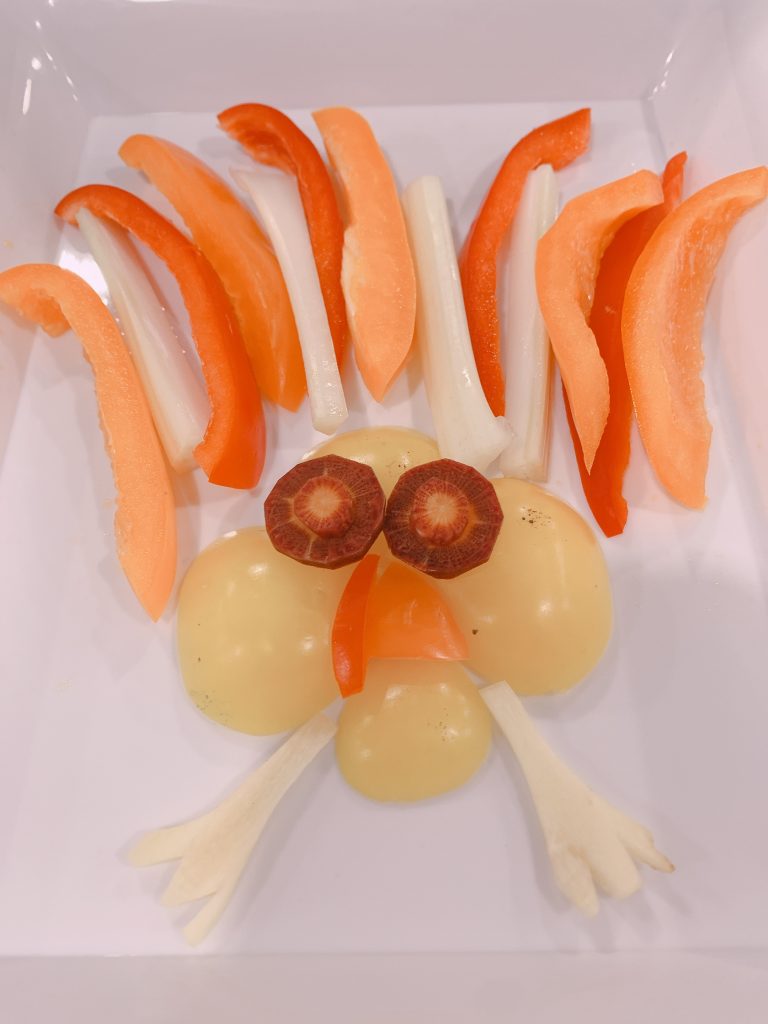 You can adjust the size of your platter, based on how many people are in your family and how much they eat. Store leftovers in a glass container in the fridge.
Thanksgiving Vegetable Turkey Platter Assembly Tips
You can prop up your avocado with a little wedge of carrot. Rainbow carrots can be purchased at Trader Joe's, Whole Foods, and often just the regular grocery store. Feet can be made by cutting a flat rectangle out of the center of white or yellow carrots. Cut out little triangles to create the toes. The red pepper beak on the avocado is from the top of the pepper, next to the stem.
The wider your platter, the more you can spread the "wings" so they look more like wings, and less like hair, as mine do.
The point is to have fun,
not to be Martha Stewart.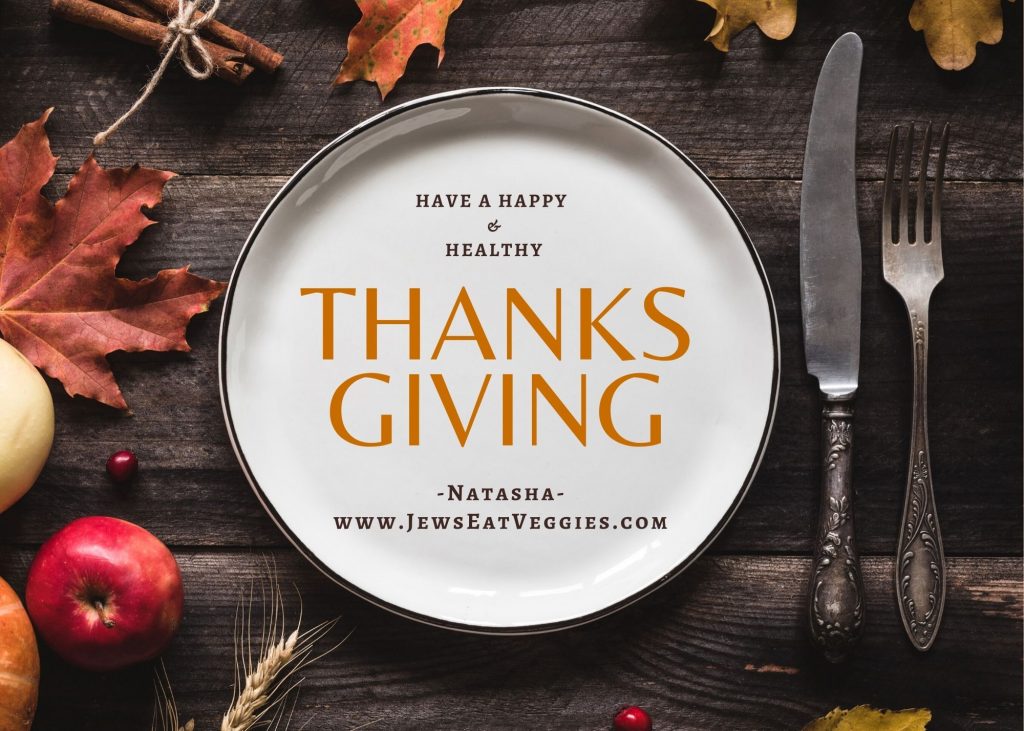 If you make a Thanksgiving Turkey Vegetable Platter, be sure to tag #jewseatveggies!
In case you didn't know, the Jewish Holidays and Community section of my website also includes non-Jewish holidays and celebrations, such as Thanksgiving. Click here for additional healthy Thanksgiving tips and here for a mega post with links to previous Thanksgiving blog posts.