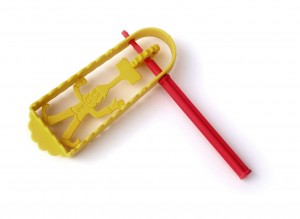 Another Purim, another week we are trying to stay healthy around here in the midst of cookie and candy insanity! My daughter asked to make hamantaschen super early a couple weeks ago. I gave in and then disappointed her when my husband and I polished them off. She barely had any! Then I declared the house a hamantashen-making-free zone! Well, if someone else wanted to help her make them with eggs (NOT my awesome vegan recipe) so I wouldn't eat them…that would be okay.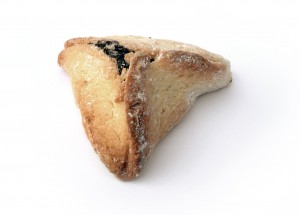 It's hard to top last year in the adorable category so I'm not really trying on that front this year. Still, I'm happy with what we will be putting together late tonight (after my last Amazon box of supplies arrives!). You'll have to wait for the pictures of our healthy mishloach manot and see them during or after Purim. Then I can do an earlier Purim post next year to remind you in case you need ideas.
Lest you still need ideas or just like to see fun stuff – here is a picture of the healthy mishloach manot (using baby fruit and veggies) we gave out last year and a link to the post.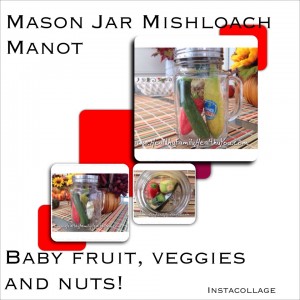 Stay tuned for part 2 – one of the mishloach manot we're putting together is a great idea for a hospitality gift too!