ALL of the recipes on www.HealthyFamilyHealthyYou.com are plant-based and suitable for the 9 days, during which observant Jews do not eat meat or drink wine. If you do regularly eat meat, it's your lucky year! There are really only five nights of a non-meat dinner you need to figure out (and I'm giving you 6 meal ideas). The rest of the meals are on Shabbat when you can eat meat.
If you don't know what I'm talking about, click here.
Skip the different forms of melted cheese on pasta every night and have fun with these creative/healthier vegetarian (well, really vegan…) dinner options for the 9 days.
McNugget Dippers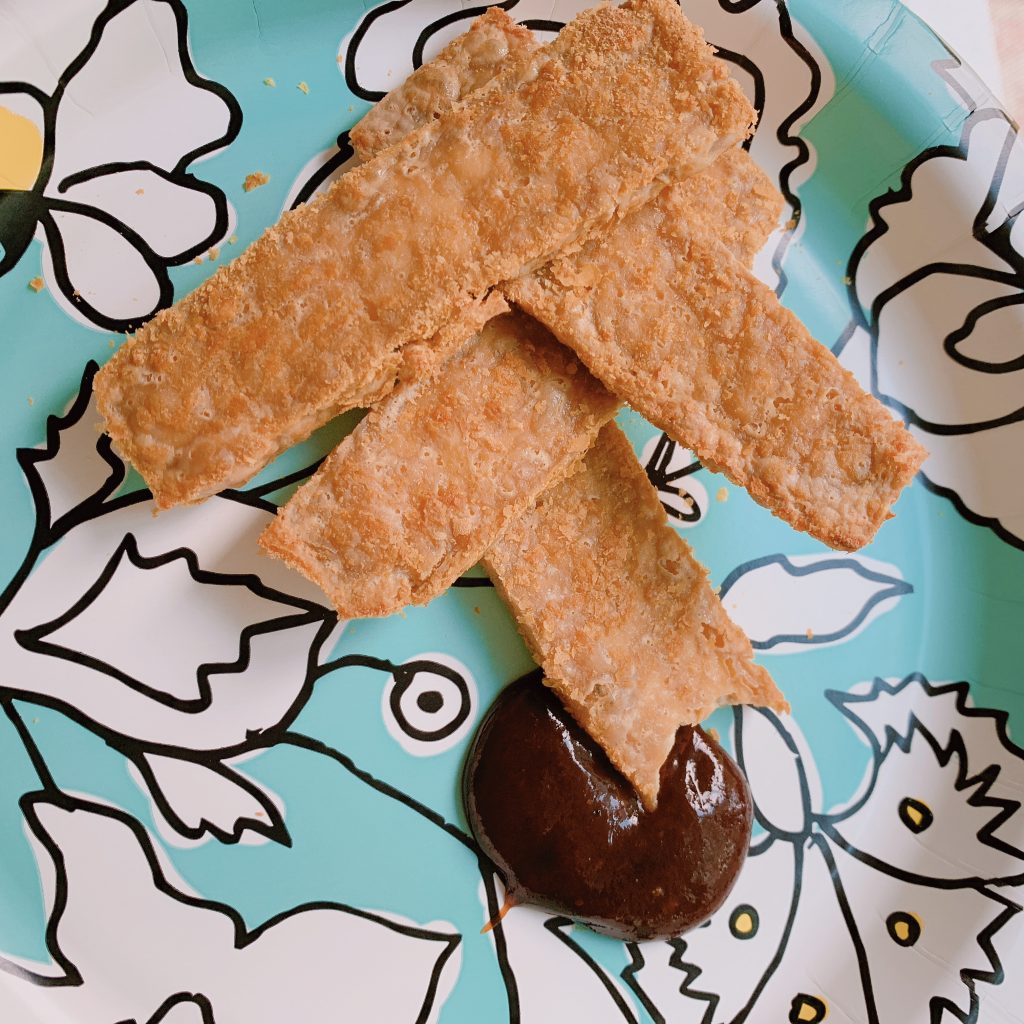 So easy!
Print
Whole Food McNugget Dippers
---
Description
This could not be easier. What an amazing opportunity to give your children the fun of dipping into ketchup, bbq sauce, honey mustard, etc… but with a whole food! This recipe uses tofu instead of chicken.
---
1

block High Protein Tofu

1/4 cup

nutritional yeast

1 teaspoon

no-salt seasoning (such as Spice Right or Kirkland)
Serve with bbq sauce, ketchup and honey mustard.
---
Instructions
Heat oven to 425.
Cover a cookie sheet with unbleached parchment paper.
Cut tofu block into 24 evenly sized pieces.
Mix the nutritional yeast and seasoning together.
Place on a flat plate.
Dip each side of each stick into the mixture on the plate.
Place each stick (not touching one another) on a cookie sheet.
Bake on each side for 15-20 minutes, depending on how crunchy you want your McNugget Dippers.
Serve with bbq sauce, ketchup and honey mustard.
Prep Time:

5 mins

Cook Time:

40 mins

Category:

Dinner, plant-based

Cuisine:

American, plant-baseed
Heat oven to 425. Take a big block of high protein tofu (available at Whole Foods, Trader Joe's, and Mom's Organic Market) and cut into 24 evenly sized sticks. Put about 1/4 cup nutritional yeast and one teaspoon of no-salt seasoning on a plate. Dip each stick on both sides and place on your parchment covered cookie sheet. (I think this recipe will be perfect for my first recipe video-coming soon!). Serve with bbq sauce, ketchup and honey mustard. Whole food, high protein, and super fun. What more could you want in a 9 days recipe?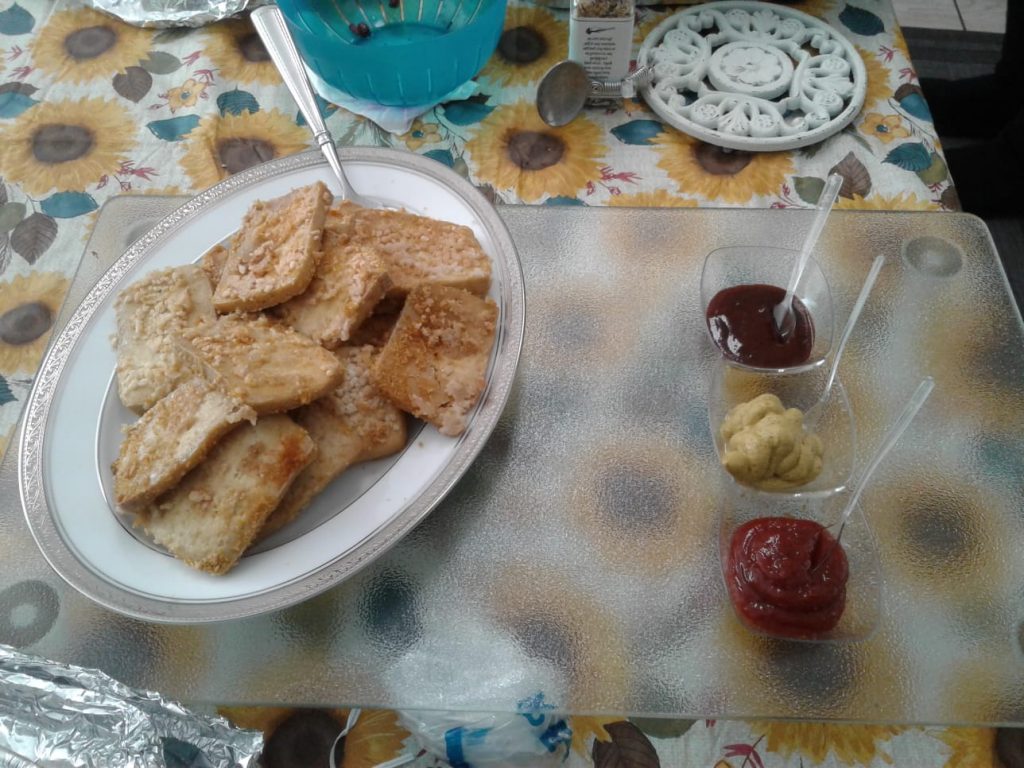 Rice & Beans with Sweet Plantains
Banza "rice"

or Right Rice (beyond delicious but it does have added sodium)

plus Trader Joe's Cuban Style Black Beans (or plain black beans if it's too spicy for your family)


Add any spices you desire, such as cumin and chili pepper, if you go for the plain rice and beans.
Serve with sliced ripe plantains sauteed in a little bit of coconut oil.
9 days vegetarian recipes don't get easier than that!
Vegan BBQ Sandwiches
Take 1 can cut pieces of jack fruit. Use a fork to shred like you would beef and saute in your favorite bbq sauce. Make awesome sandwich on a pretzel bun (or a healthier option!). You can also cook shredded carrots and/or add a cooked Portabello mushroom to your sandwich. Serve with sweet potato fries.
Here are links to 3 of my greatest hits that readers come back to again and again.
Happy Eating! Join the community of like-minded Healthy Mama's on my Facebook page. In order to do this, please click the LIKE button!
If you go now, you'll see my new Mojito Smoothie creation… there is more deliciousness where that came from!