Refreshing 2nd Days' Salad!
(If you missed my 10 shortcuts for Passover post, click here!)
For many years (pre-kids!) I would host the Friday night meal at the end of Passover. Everyone else was sick of cooking and sick of food. Of course, no one gets sick from food at my house! So I would make a big meal, with lots of friends, and lots of salads!
For those of you unfamiliar, "Second Days" refers to the last two days of Passover that are holiday (yuntov) days where, like the first 2 days, observant Jews don't drive or use the phone, and are supposed to eat MORE festive meals.
I apologize profusely for not taking pictures of this beautiful and delicious salad. I had about 6 kids running around my house at the time…but you'll love this healthy second days' dish anyway! It would also be good for a light lunch during Chol HaMoed.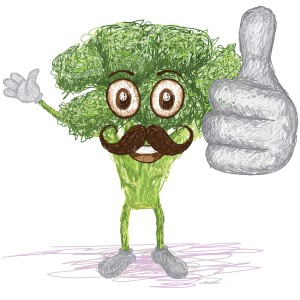 Avocado Broccoli Tomato Salad
1 ripe avocado
2 Tablespoons fresh-squeezed lemon juice
1/2 teaspoon prepared pesto
1/4 teaspoon salt
2 cups steamed broccoli
1 small red pepper, chopped
1 cup grape tomatoes, sliced
In a small bowl, mash the avocado, add the lemon juice, pesto and salt. Mix well.
In a larger bowl, add the broccoli, red pepper and tomatoes. Add the dressing to the salad and mix well.
Optional: This salad is also delicious with the addition of a few noodles (Passover, or regular, when it isn't Passover).