This post contains affiliate links.
If you're looking for Passover shortcuts, read this blog post!
I take pride in the fact that my guests leave my house full, but not sick to their stomachs. Passover should be no different! I'm in full recipe gathering mode. This time of year I'm less inclined to work on developing my own recipes. It's already complicated enough to kasher the house for Pesach, plan healthy plant based Passover food, and cook it all myself.
I have received a couple of potential reprieves! Shalom Kosher

has lots of great vegetarian options for takeout this year and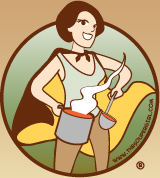 the healthy kosher vegan place, is going Star-K kosher for Pesach (and thereafter)!
In addition, see this article: Whole Foods expands its Passover offerings this year.
Here are a number of Passover shortcuts, recipes and resources I've already gathered for this year.
First, the best $4.99 I've ever spent: http://veganpassover.com/  e book by Rina Reich of www.veganstart.com. She lives in Israel and has been vegan since 2010. With a number of vegan Passovers under her belt, she has the traditional foods down. That's not something I've focused on for Passover, but she has vegan Pesach recipes for everything from mayonnaise to carrot kugel and kishke. I feel like I have a cheat sheet or a playbook without doing any work. Vegan or not, a week of only traditional foods like kugel and kishke is a little much for me. But I do want to have those options and be able to incorporate more traditional foods into my Seder menu and now I have the tools at my finger tips. I can't recommend this book enough. If you don't care about vegan but you have an egg allergy, making Passover complicated, this is also an amazing resource for you.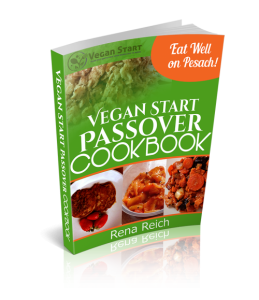 Not surprisingly the author is a web developer, which is probably why she thought to land the awesome URL www.VeganPassover.com.
You can always count on my buds over at Joy of Kosher!

Raw Date Brownies by Chana Schottenstein
Spaghetti Squash with Vodka Sauce by Whitney Fisch
Cauliflower Couscous by Judita Wignall
Nava Atlas's book Vegan Holiday Kitchen is always my go-to, as is the Passover section on her website.


18 foods that don't need special pesach kosher certification
I'm going to do gorgeous things with veggies like I did last year. My new veggie noodle maker, mandolin and chip maker from Stevie Friedman at Pampered Chef will help me tremendously. Order before Sunday at 8pm, with this link for reduced shipping costs. After that, order here.

My other healthy Passover tricks of the trade:
Sorbet truffles
Using silicone muffin cups, layer three different colors of sorbet (This is an idea from a Susie Fishbein cookbook). My own take: Even better than the chemical filled Passover sorbets, puree your own fruit and layer it. When the contents have frozen and you're ready to serve, simply peel away the silicone muffin cups and you have a beautiful three color layered dessert. It doesn't get too much easier than that.
Well, maybe it does. My other
Easy Pesach desserts
Chocolate dipped bananas and strawberries and chocolate bark.
Melt chocolate chips. Dip banana chunks in the chocolate, place on a tray covered with wax paper and freeze. For strawberries, you'll want to put them in the refrigerator, not freezer. And for chocolate bark, you can use pomegranate seeds, nuts or even candy. Line a cookie sheet or a container with parchment paper. Pour in melted chocolate and press toppings into the chocolate. Place in the freezer until ready to serve.
For starch, skip the matzo and matzo meal at each and every meal.
Instead, use sweet potato and butternut squash. You can also use your food processor (Get a cheap one for Pesach. I promise it is worth it!) to make rice out of cauliflower. Then saute it on the stove top, with the flavors and vegetables you prefer, such as spinach, onions and garlic.
You can also check out last year's Passover post and my general healthy holiday advice.
I look forward to hearing about your challenges and successes this Pesach! Go to my Facebook page to share or get advice or email me at natasha@healthyfamilyhealthyyou.com any time.
Chag Sameach!