This is a great week for simple suppers, especially for those who usually eat meat but are abstaining right now until after Tisha B'av (The Jewish holiday commemorating the destruction of the Temples in Jerusalem.)
Here is your Monday to Wednesday plan, because, let's be honest, you're probably ordering pizza Thursday night and eating meat for Shabbat!
If you don't have my cookbook, and therefore have not made my Sushi Salad, now is the time! It is super easy and a real crowd pleaser. I know that technically you could use the popular fake crab for this recipe because it isn't "meat." However, I encourage you to skip the reconstituted white fish with added sugar, and instead enjoy my Sesame Sticks. They are seriously addictive! Just ask the campers in my June cooking camp! [2 spots open for August!]
Layered Sushi Salad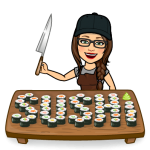 Source: The Healthy Family, Healthy You Cookbook
Serves 8-10
Salad
2 cups (dry) Sushi rice (Brown, if possible)
2 cups English cucumber, julienned (approximately 2 English cucumbers)
2 cups carrots, julienned
1 sheet Nori (seaweed), cut into strips, about 3 inches long and half an inch wide.
1 avocado, diced
1 recipe Sesame Sticks (see below)
2 Tablespoons sesame seeds (You can use black, white or unhulled tan sesame seeds or a combination.)
Dressing
¼ cup low sodium tamari (or soy sauce, coconut aminos or Bragg's Liquid Aminos)
¼ cup seasoned rice wine vinegar
1 teaspoon maple syrup
1 teaspoon toasted sesame oil
Cook the rice according to the directions on the bag. Place the cooked rice in the bottom of a large glass bowl and pat down to make an even surface. Set aside.
Julienne the cucumbers and carrots and place in a small bowl. Set aside.
Pour the tamari up to the ¼ cup line of a liquid measuring cup. Add the vinegar so that you have liquid up to the ½ cup line. Add the syrup and oil. Stir to combine.
Pour the dressing over the vegetables and mix. Place the vegetable mixture over the sushi rice and pat down to make an even layer.
Place the sesame sticks in the bowl in an even layer.
Cut the nori into strips, 3 inches long and 1 inch wide. Sprinkle the nori evenly on top of the salad. Dice the avocado and sprinkle that around. Then sprinkle the sesame seeds over the whole bowl.
Sesame Sticks
Each package of tofu serves 4
1 package extra firm tofu (Preferably high protein. Otherwise, you should probably press it).
2 Tablespoons Bragg's liquid aminos (or tamari or low sodium soy sauce)
1 Tablespoon sesame oil
Heat oven to 425. Cut the tofu into approximately 14 sticks. You can do this by cutting through the block horizontally and then making 7 vertical cuts. Cover a large cookie sheet with parchment paper. Space out the sticks on the paper.
Mix the liquid aminos and sesame oil. Drizzle 1 teaspoon over each stick, letting the liquid drip down the sides. Bake for 20 minutes. Take the tray out of the oven and flip the sticks over. Let rest for 5 minutes.
Next up, my now legendary Seven Layer Salad. It could not be easier and is a meal in itself. This would be perfect for Shabbat afternoon before the fast starts this Saturday night.
https://jewseatveggies.com/vegan-7-layer-salad-for-memorial-day/
BBQ "Beef" Carrot Sandwiches
If you are looking for a hearty sandwich, simply cook shredded carrots in either your favorite barbecue sauce or a homemade sauce with less sugar.
Serve with the cinnamon sugar sweet potato fries from my previous Nine Days menu post.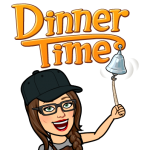 UPCOMING EVENT INFO
Sunday, August 12, 2018: Fabulous Fruit and Vibrant Veggies Workshop for Young Israel Women in Arts and Movement (YIWAM). $5 per person.
Location: Young Israel, Ezras Israel of Potomac, MD. Social Hall.
Time: 7:30pm-9:30pm
Please RSVP by August 5 to yiwam18@gmail.com