This post contains affiliate links.
The Passover (Pesach) blog posts are going to be coming fast and furious! I know you're all in a big prep and planning mode and I want to get you all of my healthy ideas ASAP! In addition, if you have specific questions – or your own suggestions I might share with the Healthy Family, Healthy You community, let me know at Natasha@healthyfamilyhealthyyou.com.
Rest assured, if you have nothing to do with Passover, I'll still have easy healthy meal ideas you can use any time.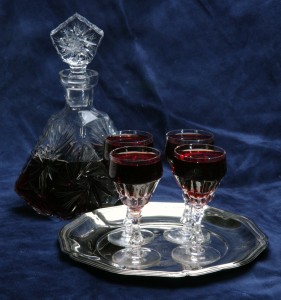 Here's what's coming:
Your Healthy Pesach Toolkit
Nice thoughts for a great week and previous Passover posts with tons of healthy recipes and tips!

Your Spa-like Passover Menu – 2 new HFHY veggie recipes – and my favorite healthy Passover recipes from around the web

Spiralizer recipes and ideas. Free e-cookbook.
A Super Duper Helpful Vegan Passover Cookbook
Tool 1. Here are your nice thoughts:
Most of the people who read the Healthy Family, Healthy You blog are NOT vegan, or maybe even vegetarian. That's cool with me. I'm not here to force anyone to agree with me. I just want us all to be healthy together, as a community, and support one another while we're trying.
So, during Passover, let's try do that. Support one another. Eat healthfully. Use the week as an excuse to find as many ways to eat as many vegetables humanly possible. (You know, except for the ones that are kitniyot).
But for me and others who ARE vegan, I have to remember that I'm not actually going to starve, even if it might feel that way occasionally. There are real people really starving so I shouldn't sweat it that almost all of my daily protein sources are kitniyot!
Here is a kitniyot list from the Orthodox Union. They have operators standing by for all of your Pesach questions! They told me raw chia seeds are fine, as long as I check for any contaminants. Also, I was told that although I am mainly vegan for health/values reasons, eggs and dairy do make me sick so I count as infirm and can have all of the plain almond and coconut milks listed on the website and can have silk soy yogurt and rice. I doubt I could ever actually eat the soy yogurt or rice…the whole Ashkenazi kitniyot thing is too ingrained in me, but it's interesting to know. Oh – and per my Facebook post, was just told by someone else that their Orthodox Rabbi says vegans can have kitniyot. Just fyi for those who want to know. Check with your own LOR of course!
The following are considered Kitniyot:
Beans
Buckwheat
Caraway
Cardamom
Corn
Edamame
Fennel Seeds
Fenugreek
Green Beans
Lentils
Linseed (Flaxseed)
Millet
Mustard
Peas
Poppy Seeds
Rapeseed
Rice
Sesame Seeds
Soybeans
Sunflower Seeds
The following are not considered Kitniyot, but may require special checking:
Anise
Carob
Chia Seeds
Coriander
Cottonseed
Cumin
Guar Gum
Locust Bean Gum
Safflower
Saffron
The following may be Kitniyot and are therefore not used:
Amaranth
Peanuts
What is Kitniyot? Read more here.
Next up! Your Spa-like Passover Menu – 2 new HFHY veggie recipes – and my favorite healthy Passover recipes from around the web
Also, see my
and some super helpful posts from last year (and last week) full of great recipe ideas and healthy tips for the week:
https://jewseatveggies.com/healthy-pesach-2016-kids/
https://jewseatveggies.com/10-healthy-passover-short-cuts-just-for-you/
https://jewseatveggies.com/the-healthy-passover-report/
https://jewseatveggies.com/healthy-passover-recipes-yes/
https://jewseatveggies.com/chocolate-banana-baked-matzo-brei-vegan-and-whole-wheat-of-course/
https://jewseatveggies.com/refreshing-2nd-days-salad/